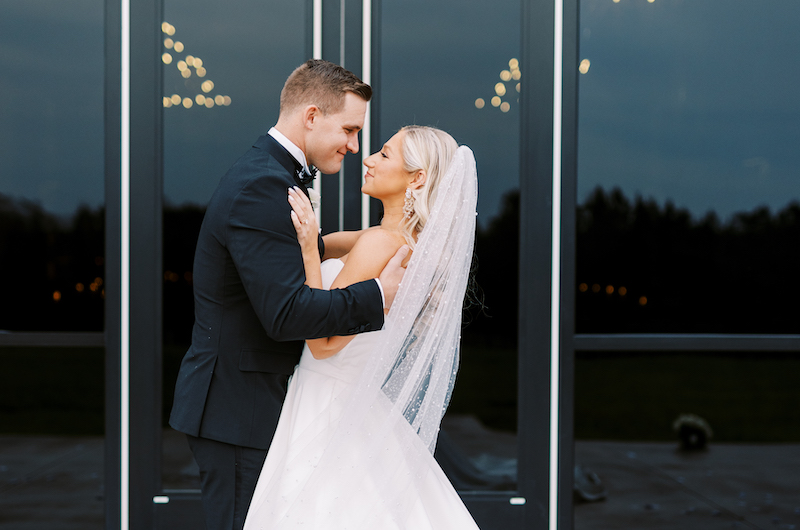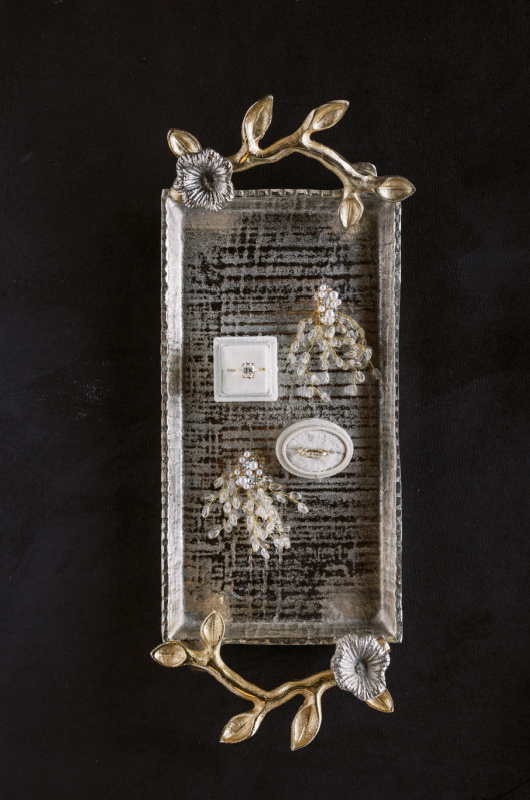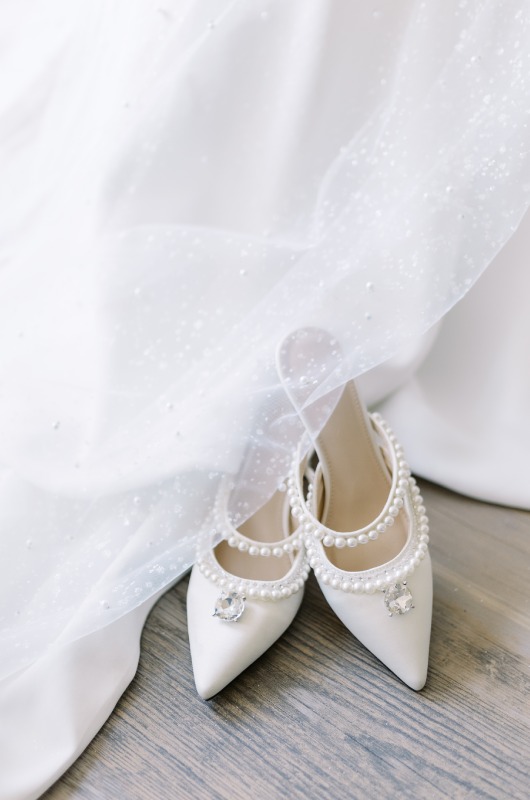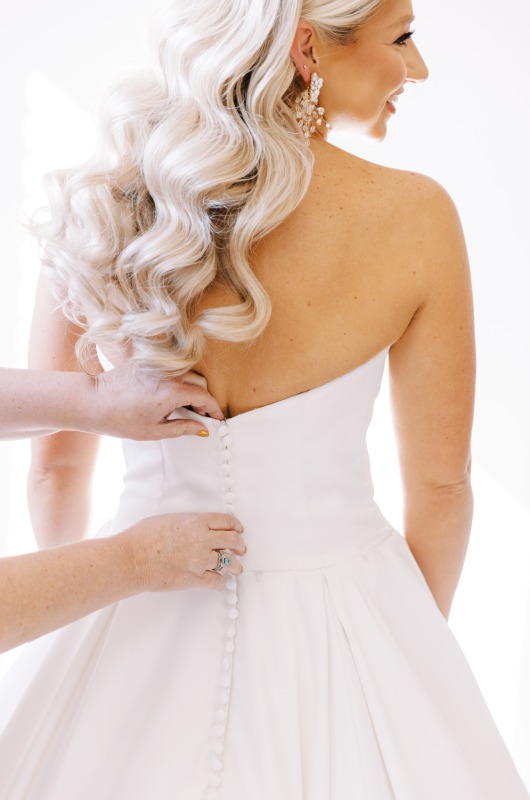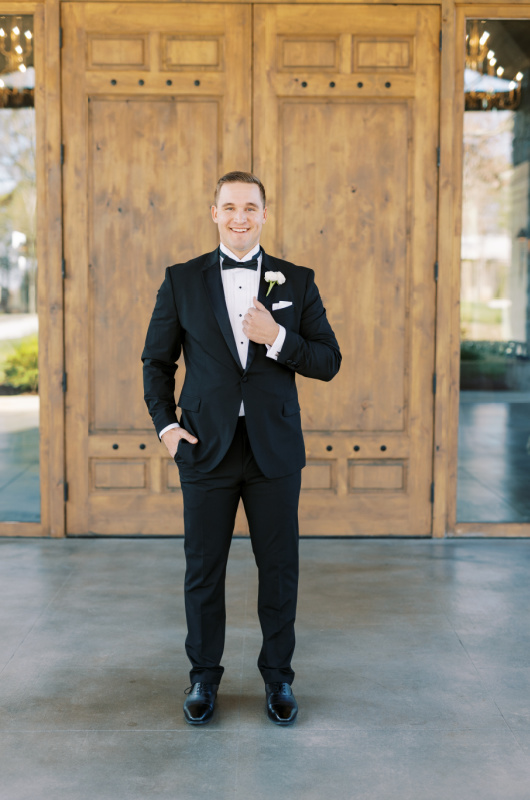 On November 19, 2022, Keri Souther and Joshua Godfrey were married at the family-run DuGarden Venues and Vineyards in the heart of Denver, North Carolina. The 27 acres of beautiful land provided the couple with an exquisite backdrop for their intimate wedding ceremony.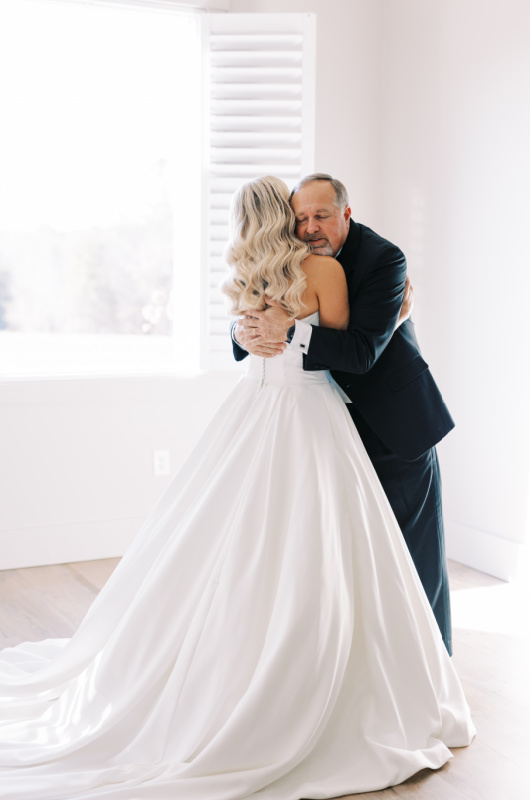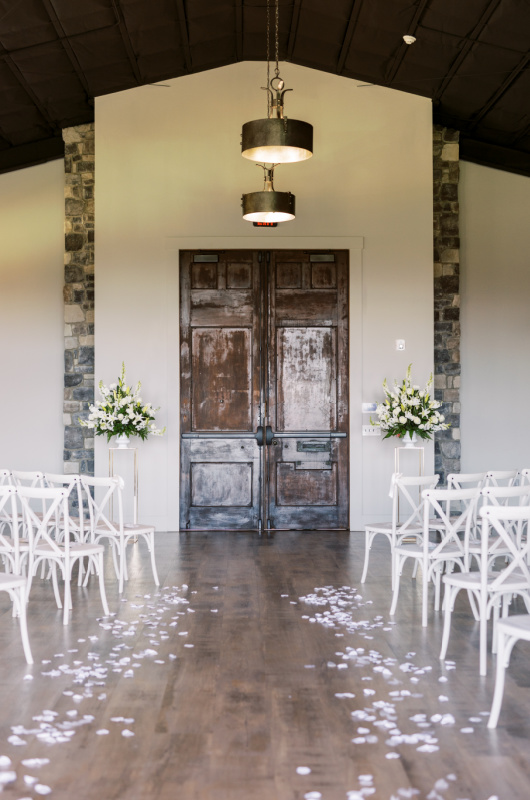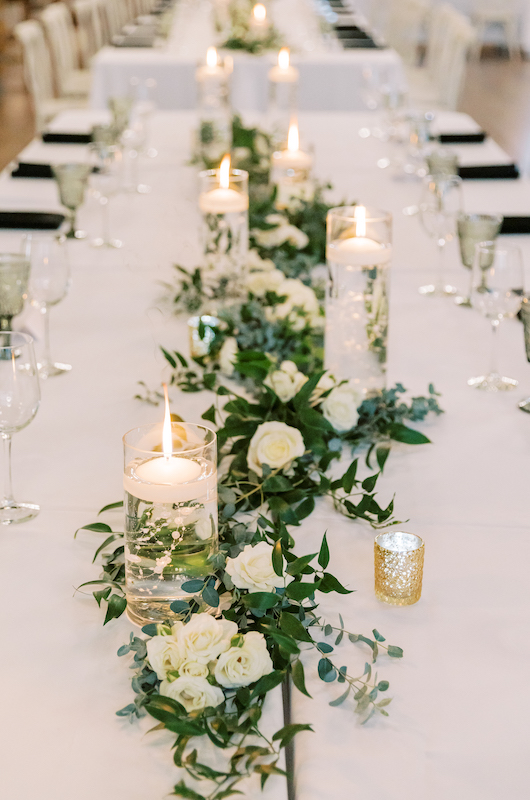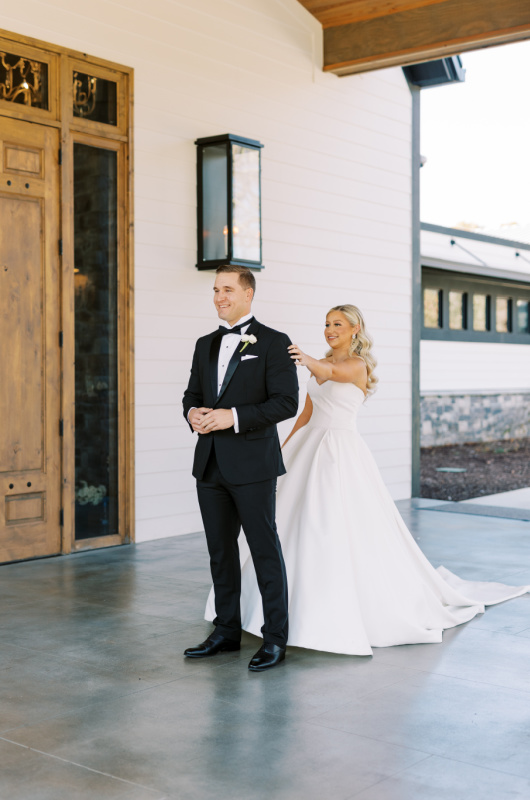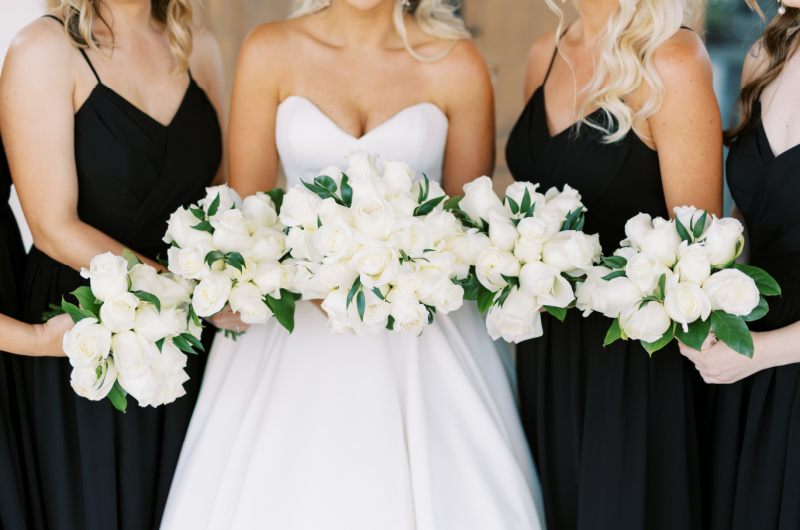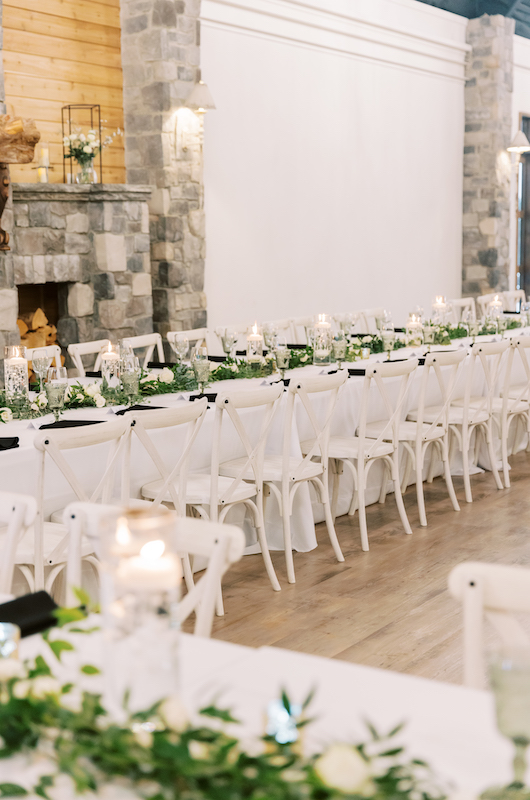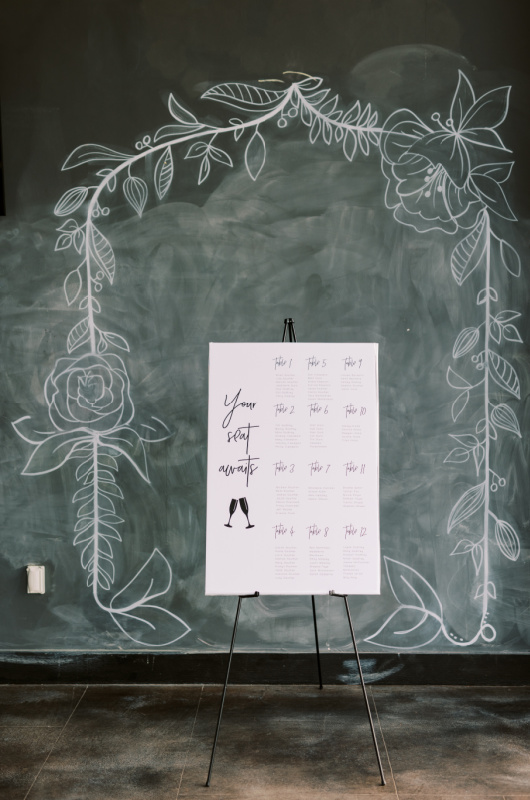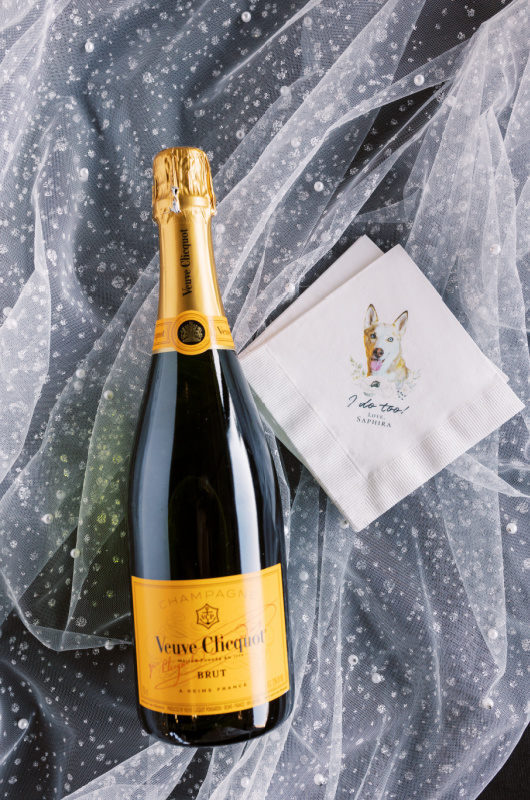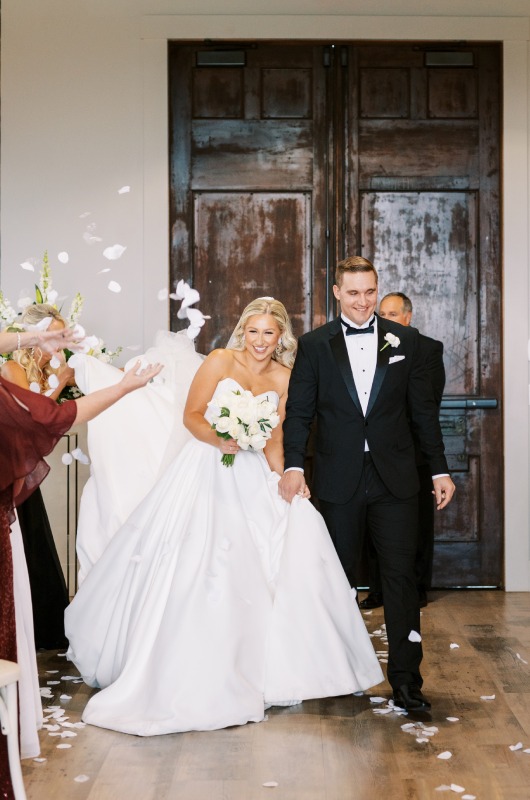 The wedding, a memorable celebration of their love, included lovely details such as a champagne tower, live music, photo booth, and pizza bar. The lush greenery and gorgeous white roses complemented the timeless black-and-white color scheme. Keri's bridesmaids wore flattering black dresses, while the groomsmen donned sharp black suits and bow ties, perfectly complimenting the wedding's classic theme.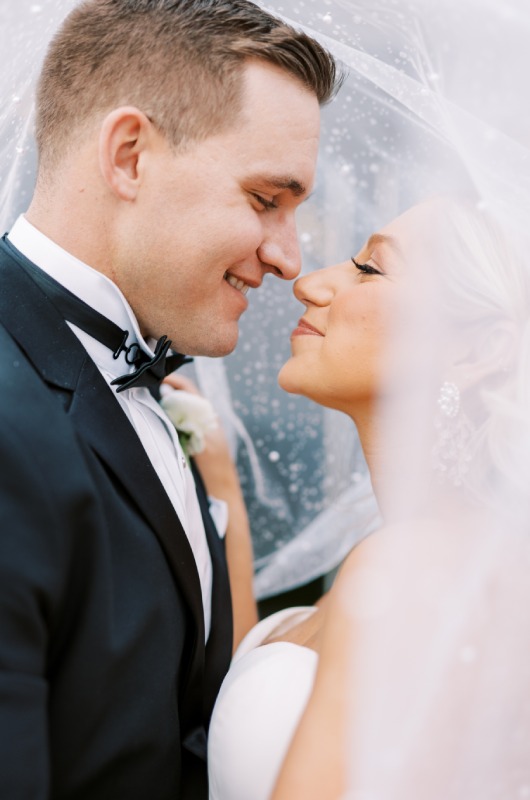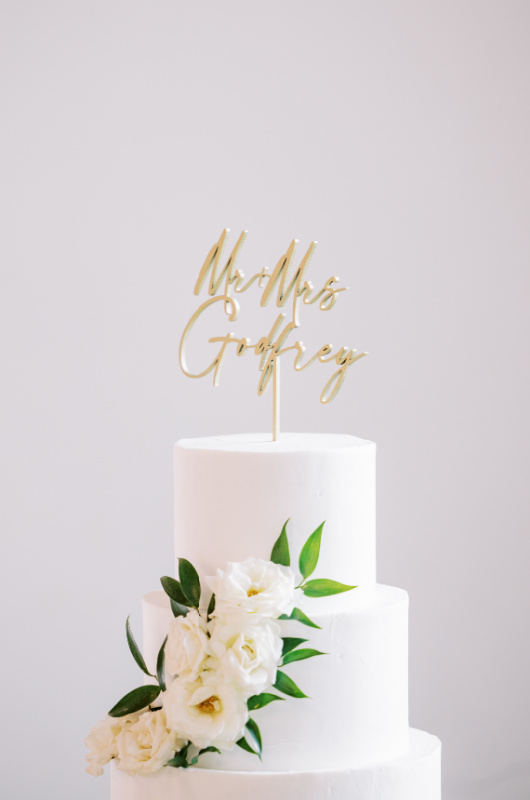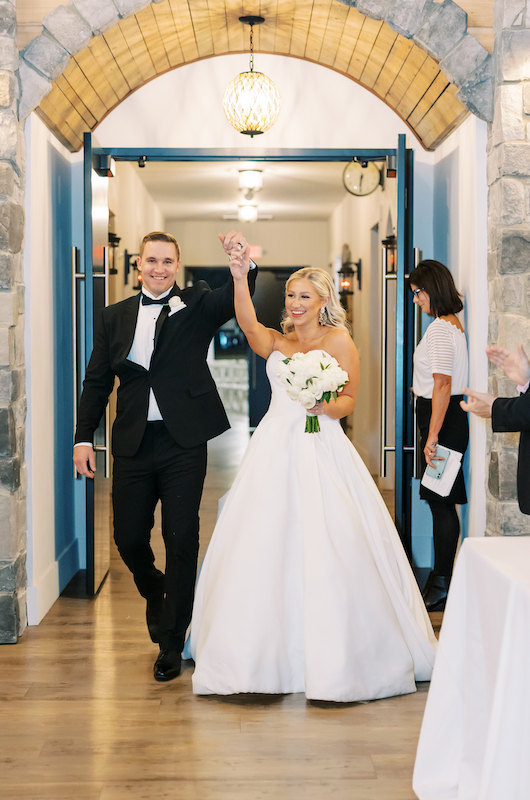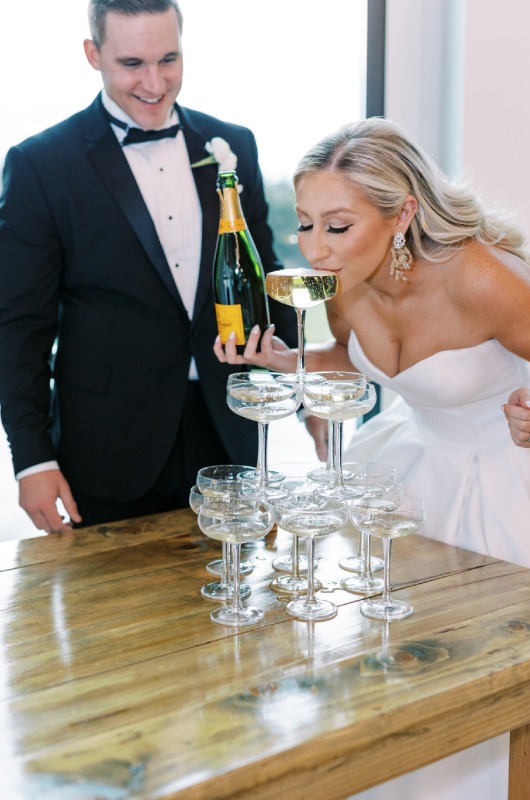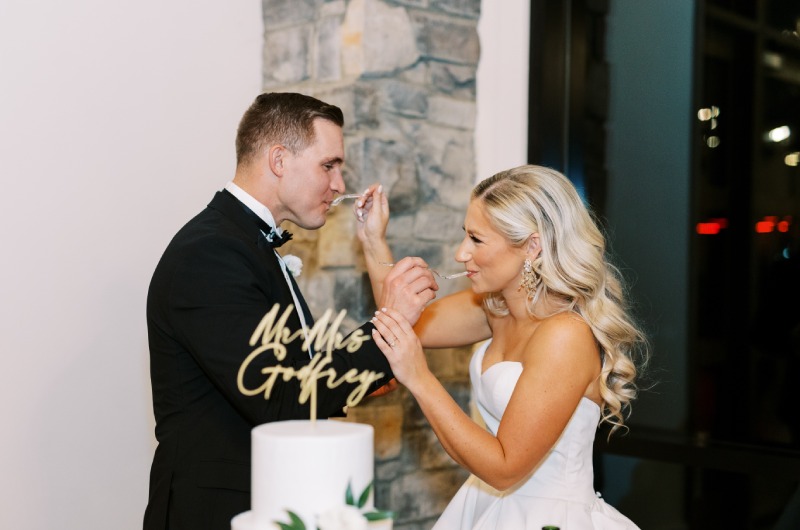 After exchanging vows, the newlyweds and their guests enjoyed an elegant indoor reception, complete with modern tablescapes, oversized windows, a stone fireplace, and unique light fixtures. Their talented wedding planner, Deann Gibson, highlighted the natural beauty of the vineyard by incorporating tasteful touches of rose petals scattered along the aisle, bouquets of white roses and greenery, and floating candles among the floral centerpieces. Keri and Joshua look forward to their honeymoon trip, vacationing at an all-inclusive, adults-only resort in Cancún, Mexico.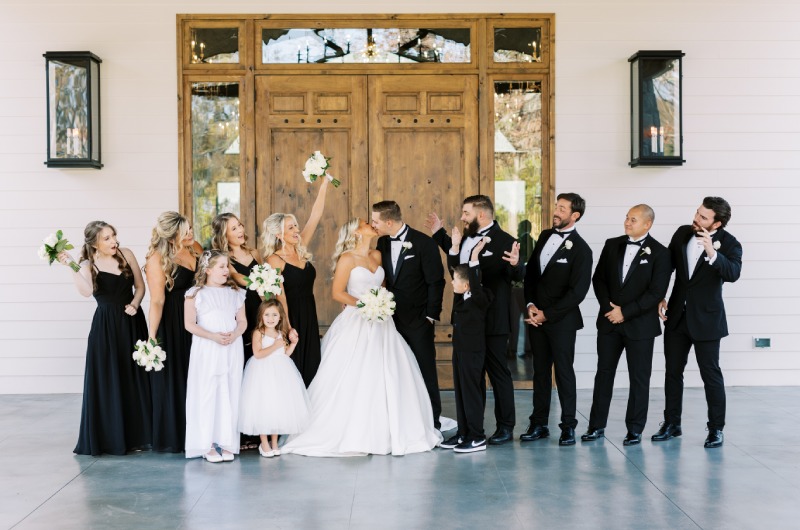 Bridesmaids Dresses: azazie.com | Cake: smallcakeshickory.com | Caterer: kingoffirepizza.com | Engagement Ring: brilliantearth.com | Entertainment: splitsecondsound.com | Event Planner & Venue: dugaren.com | Florist: johnsongreenhouse.com | Gown: justinalexander.com from buttercupbride.com | Hair Stylist: instagram.com/hairby_nataliya | Invitations: zazzle.com | Makeup Artist: jillianmariebeautyandphoto.com | Photo Booth: myfestivephotos.com | Photographer: sthefaniecarriker.com | Rentals & Decor: de.cookerrentals.com | Submission Services: instagram.com/curationandcopy | Suit: jcpenny.com | Videographer: timelesscarolinas.com |  Wedding Bands: jared.com