Kelly Rhodes and Jarrett Frank
December 19, 2020
He will say high school (I don't remember this haha), I say when I was home from college during the summer!
First impressions of each other?
He says, "Breathtaking," and I thought, "Country, but I like it!"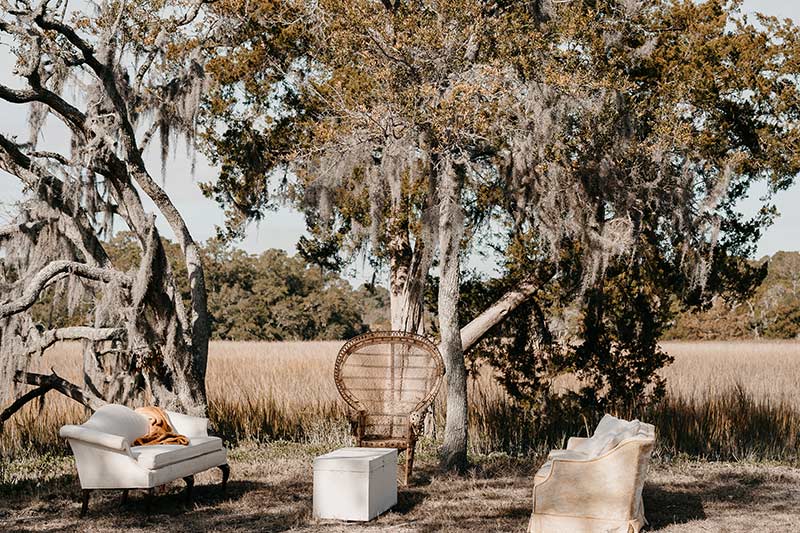 Kelly is a Scorpio and Jarrett is a Capricorn. 
He likes anything sweet, and she likes anything salty! (The perfect match, don't you think?)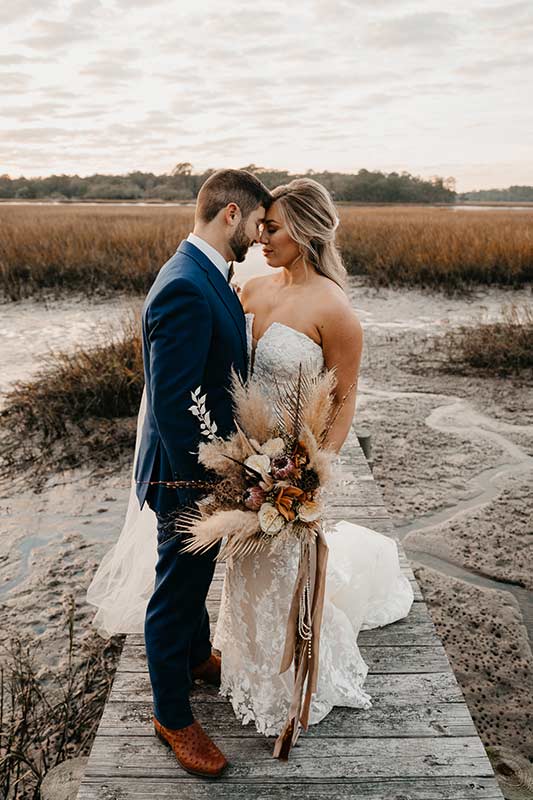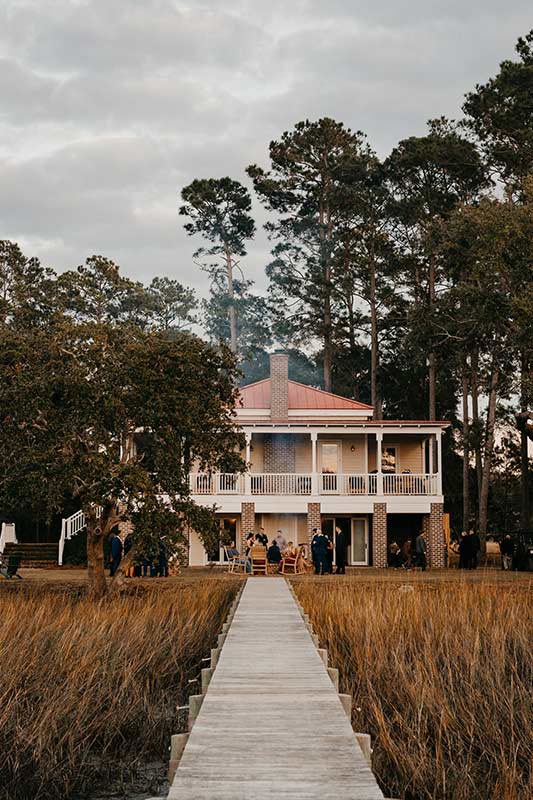 Definitely Jarrett. I have three things I can cook and still call my mom to ask how to make grilled cheese!
first movie you saw together?
P.S. I Love You. Such a sappy movie. He really loves me!
where do you see yourselves 10 years from now?
As long as it's together, we can be anywhere. Truly!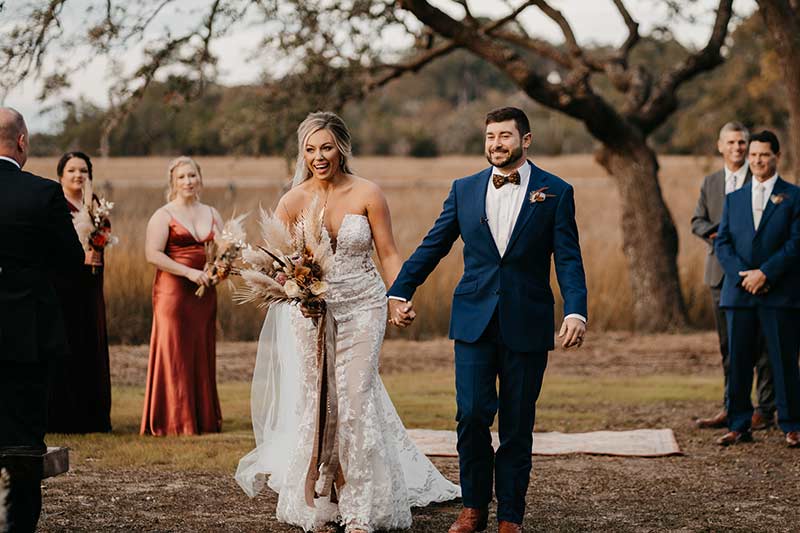 What did you do for your bachelorette party?
Were any furry friends part of the celebrations?
Our fur children Tillman (golden retriever) and Chief (bloodhound) are our world – they were in pre-ceremony pictures and snoozed the night away in the house while we celebrated!
The "Tillman" (hers) and the "Chief" (his) named after our sweet dogs.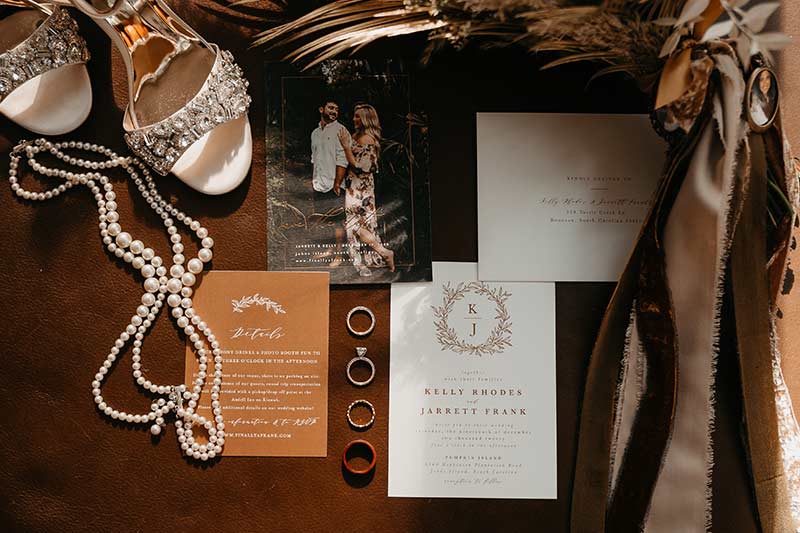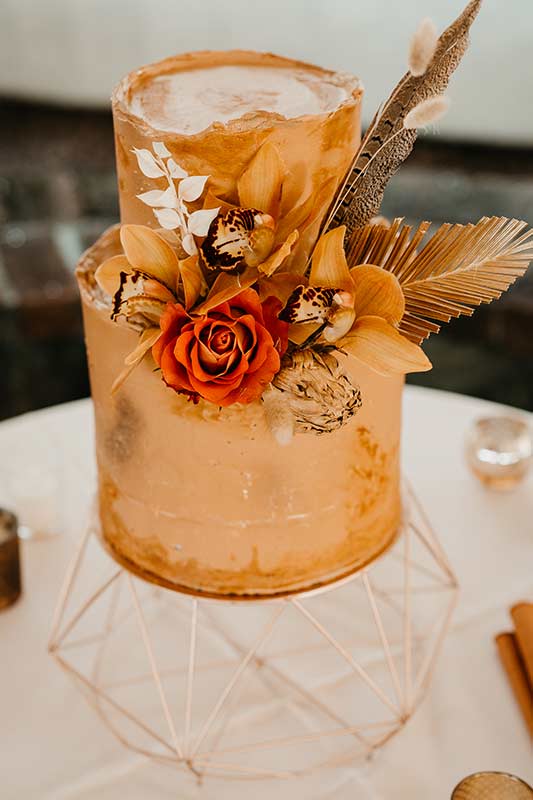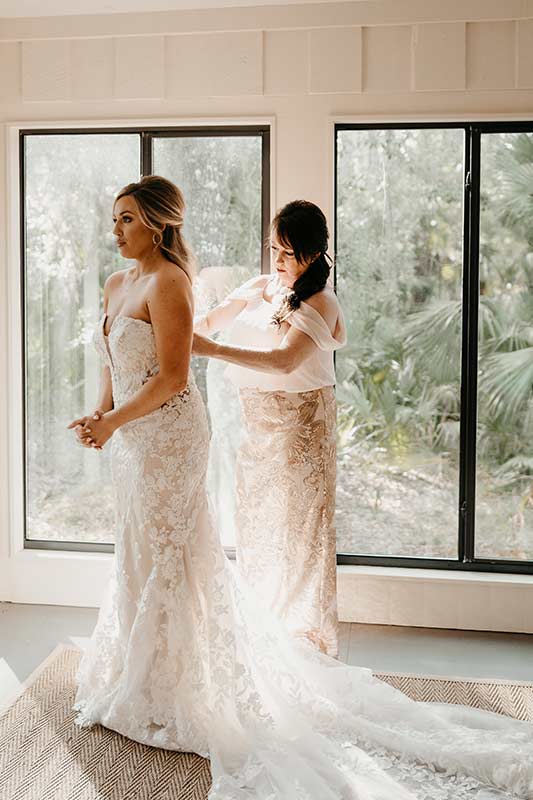 Favorite part of the day?
Taking pictures laying on the dock after the ceremony, before the reception. It was the most relaxed, most intimate moment we both had all day!
"All You Need to Know" by Gryffin & SLANDER. This was also the song used in our wedding video!
Any other fun/unique details from your big day that you'd like to share?
It was on the groom's sister and brother in law's private island on Johns Island. Super unique and no one else will ever have our venue!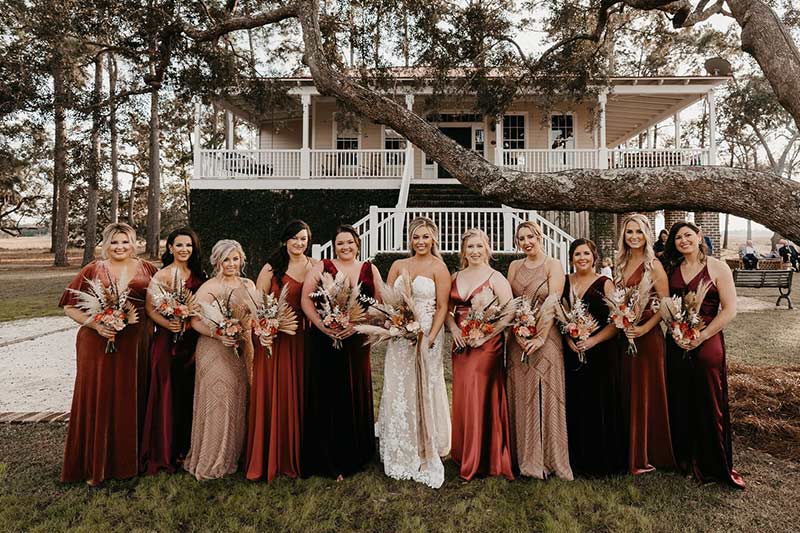 Kelly Rhodes and Jarrett Frank tied the knot in an intimate ceremony on December 19, 2020, in South Carolina. The venue, Jarrett's sister's home nestled on a private island, was only accessible by a six-foot-wide bridge. Using a golf cart or ATV to make the trek across the water, each vendor fearlessly and graciously brought every element of celebration onto the island to create a wedding day illustrating the couple's love and togetherness.
Surrounded by her mom and ten wonderful bridesmaids, the bride got ready underneath the soft morning light slipping through the windows. The ceremony was held directly in front of the family home, overlooking the glimmering marsh at sunset. One of the bride's favorite moments of the day was stealing some time with her newly-minted husband to take incredibly unique shots on the dock after they said their vows. The reception, which followed this intimate photoshoot, was filled with laughter, dancing, and (of course) all the best food and drinks all night long.