With only a 5 days notice, Keely and Will postponed their big, dream wedding at Rose Hill, an 18th-century Manor House, in Nashville, North Carolina due to COVID-19. Instead, the couple opted for a small, intimate ceremony on Saturday, March 21st at Keely's grandparent's home in Pikeville, North Carolina.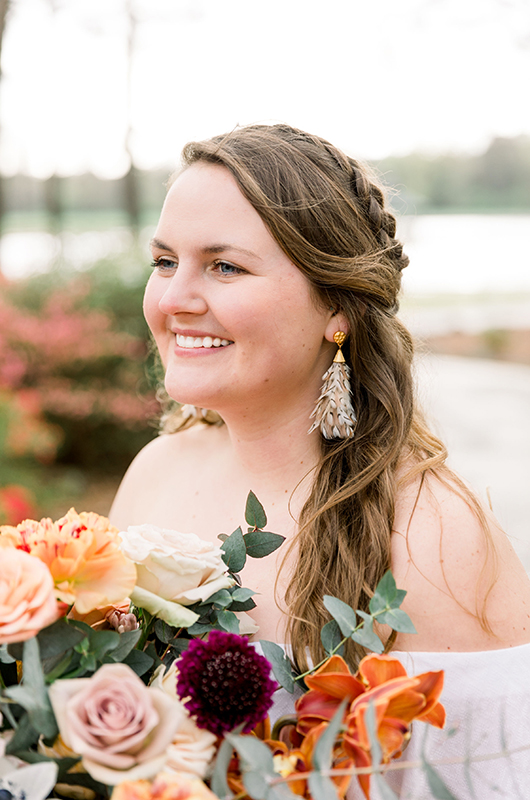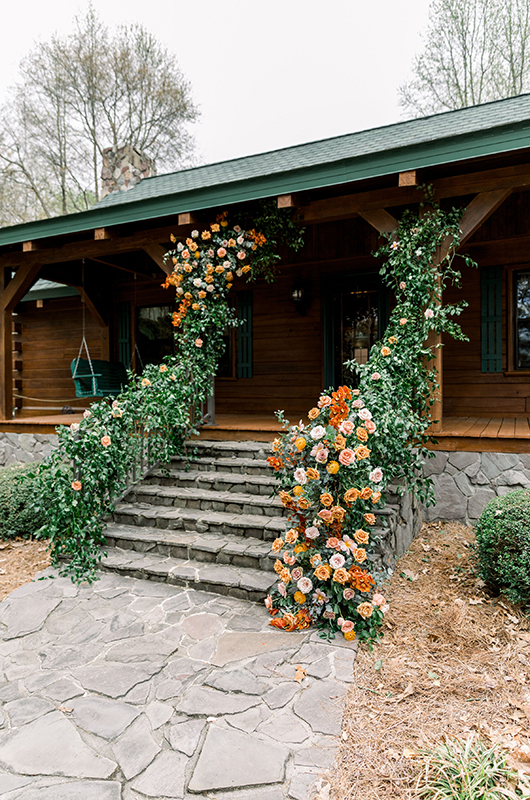 Keely bought a beautiful white dress the day before malls closed, wore long feathered earrings from Brackish, painted her own nails, and her sister-in-law braided her hair. The bouquet was full of texture and color – Keely loves the "boho" inspired look and wanted lots of interesting and unique colors displayed. Though the last minute theme wasn't the angle they had been planning for over a year, it was still such a sweet day!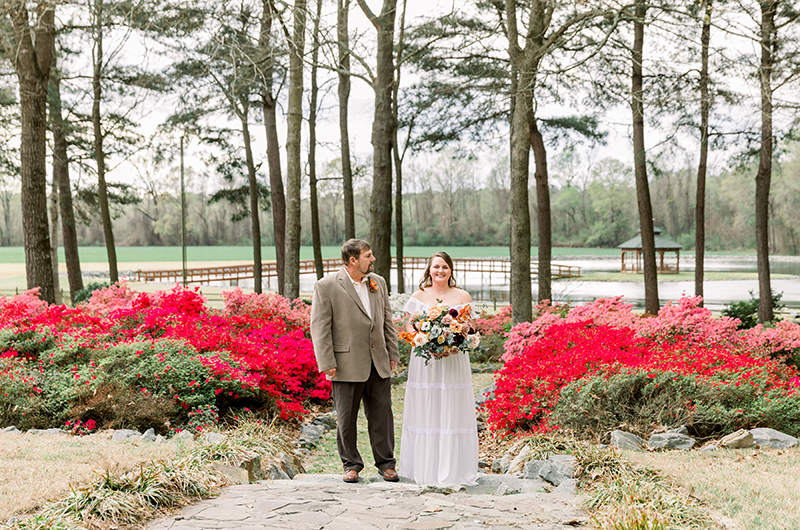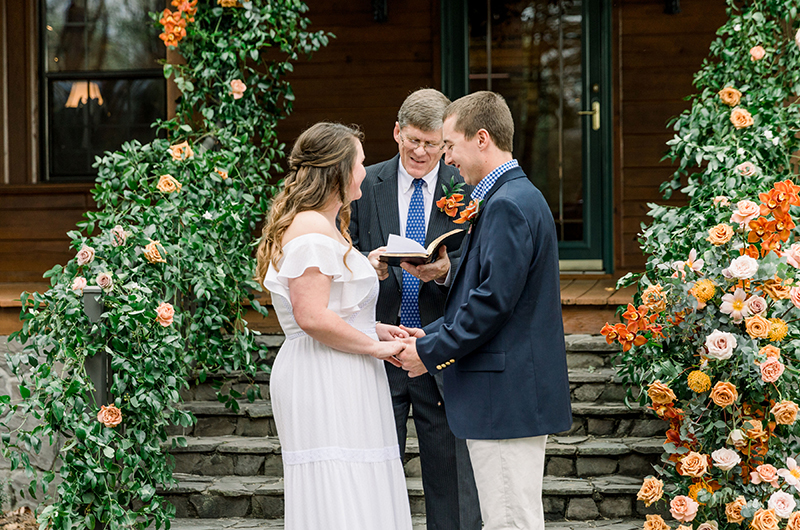 The ceremony site was so meaningful, because she'd originally considered getting married on her grandparent's property before ultimately deciding on Rose Hill. Keely's brother married there years ago, and her parents live on the same road. Needless to say, it was very meaningful to the whole family!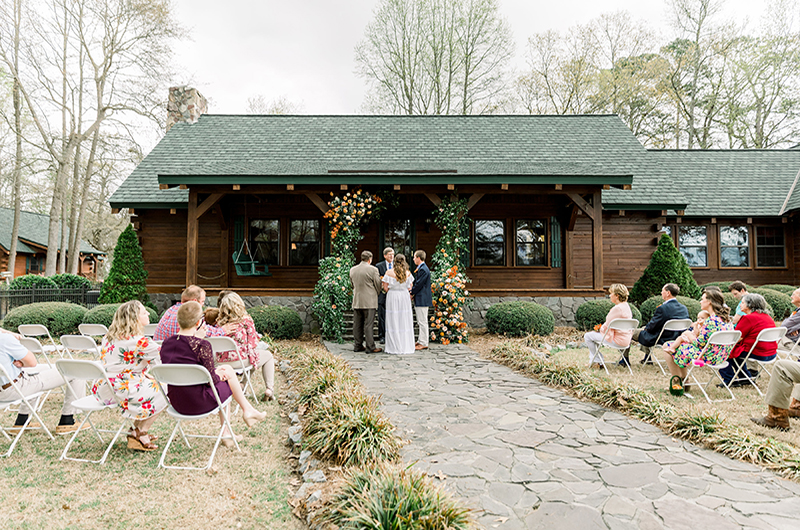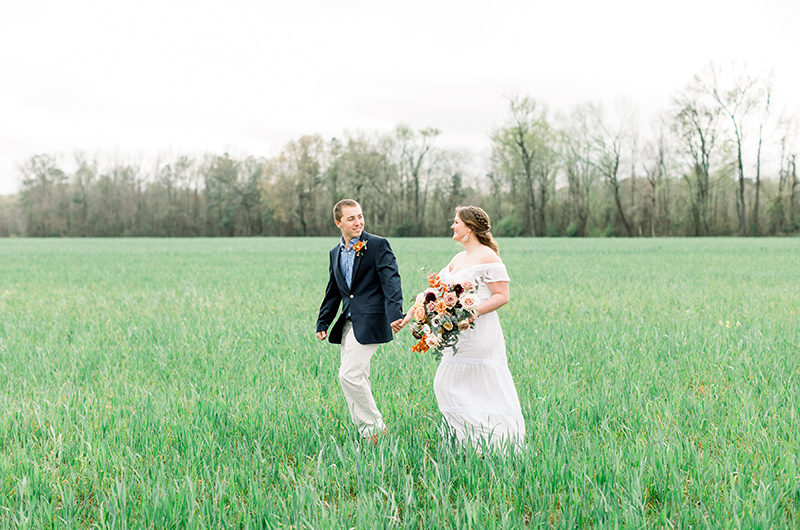 Keely and Will's original wedding vendors have all agreed to postpone the "dream wedding" to August, at no extra cost! Additionally, her wedding planner and florist did an incredible job on the impromptu ceremony space, bouquet, and boutonnières.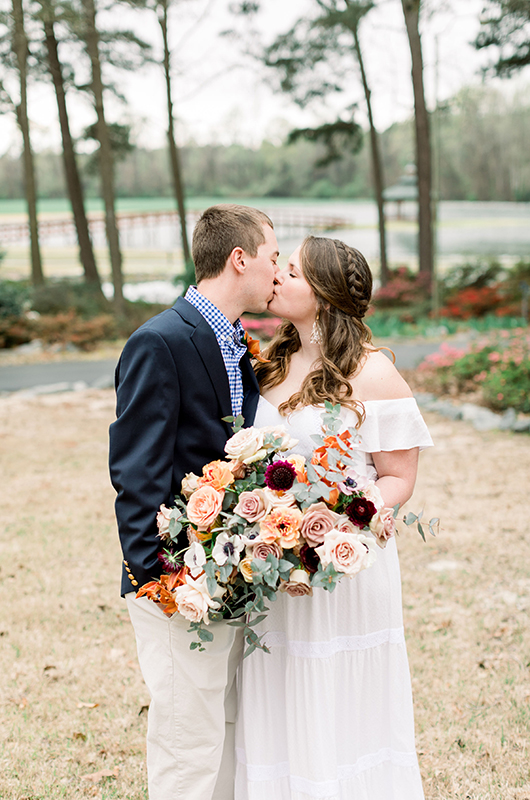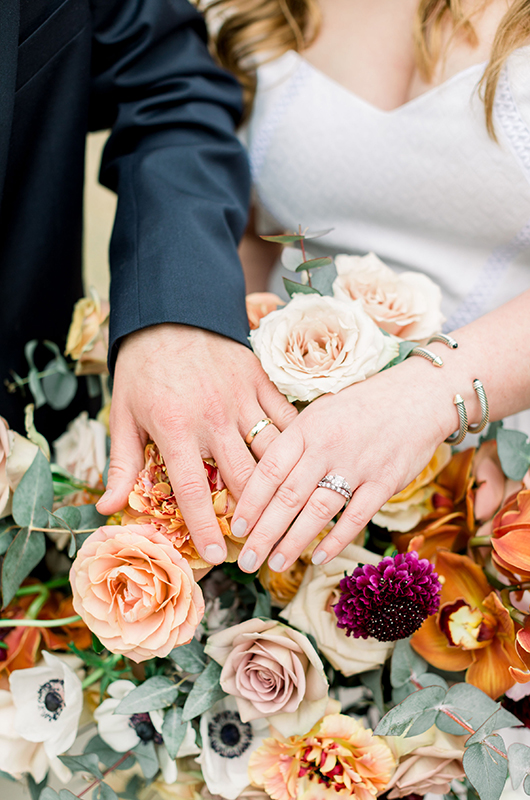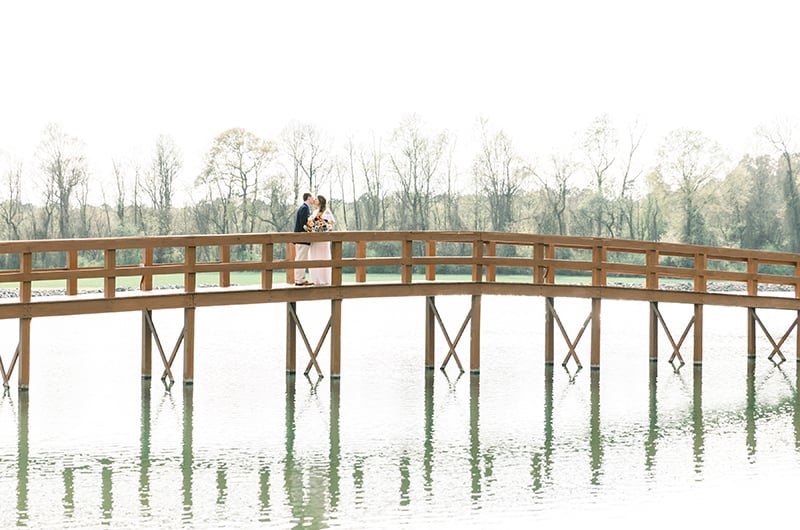 photographer: Tiffany L. Johnson Photography | event planner: Janna Brown of Chad Biggs Event Planning | florist: Perfect Palette Floral | venue: Keely's Grandparent's Home | couple: Kelly & Will Denning