Lauren Kinchen and John Luke Charlet
September 18, 2021
BATON ROUGE, LOUISIANA
Lauren Kinchen and John Luke Charlet were married on September 18, 2021, in a heartfelt ceremony at the First Presbyterian Church in Baton Rouge, Louisiana. The bride wore a Monique Lhullier gown and veil paired with Loeffler Randall heels. The groom wore a black tuxedo. The couple opted for a classic black and white color scheme throughout their wedding day and reception decor at The Country Club of Louisiana.
Lauren and John Luke met in elementary school when Lauren's father took both of their hands on the first day of the school year and led them to their classroom. Lauren was immediately smitten with the blond-haired boy that grew to be the man of her dreams. On a quick stop to ostensibly pick up a hunting camera before their regular date night, John Luke took a knee and proposed to Lauren steps away from an enchanting pod in the woods. The couple shared a picnic before meeting their family and friends to celebrate their engagement.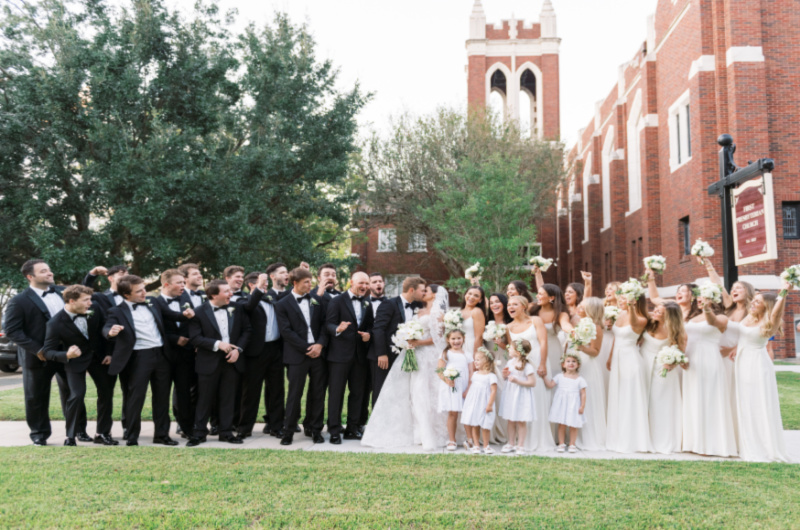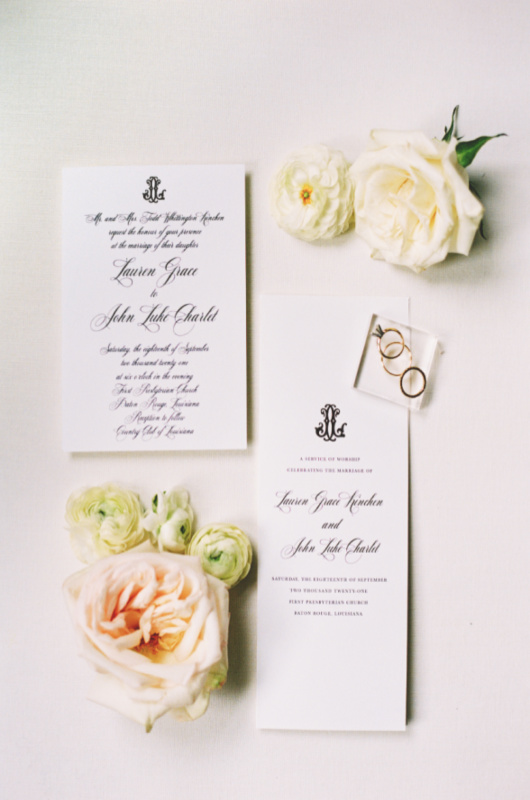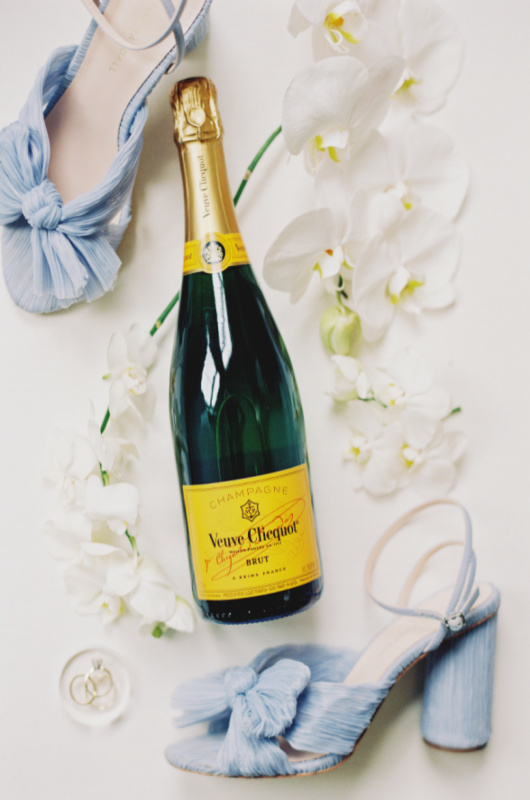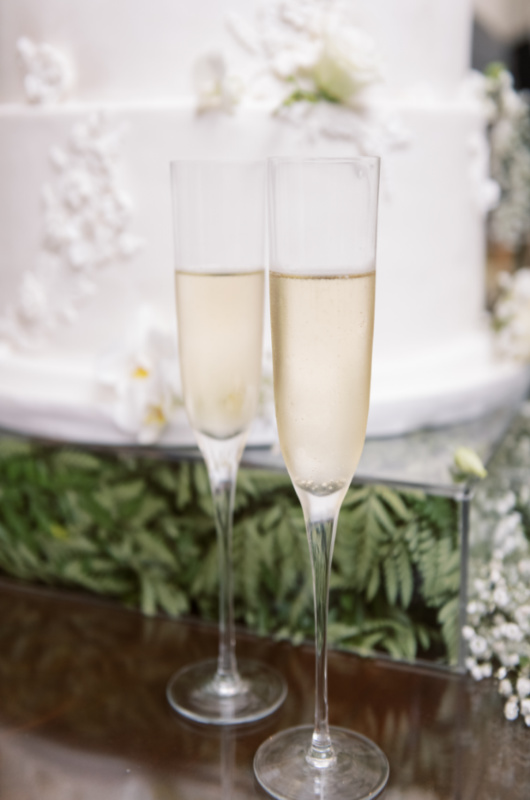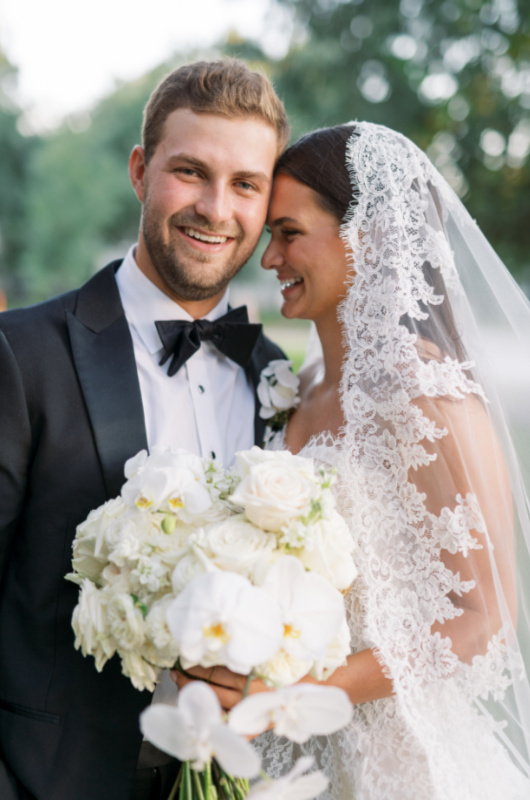 HOW DID YOU MEET? HOW DID YOU KNOW THIS WAS THE ONE?
We met on the first day of 3rd grade. We have known each other our entire life and even dated in middle school. I knew I wanted to marry John Luke because of the man I saw he was his entire life. He is strong and steady, and kind and funny. I knew it would be him I would marry.
I wanted to marry Lauren because she and I were best friends. I have never loved or cared for anyone else in my life the way I care for and love her. I had never felt that way with anything, I knew she had to be my wife.
HOW DID YOU GET ENGAGED?
The greatest surprise of my entire life. John Luke had planned a dinner date for us so on the way to dinner he told me he needed to go grab a camera he left where he had fishing the day before that was a little further from the restaurant. When we got to the lake I was completely oblivious and just walked up looking at how beautiful it was when all of a sudden I felt a tap on my shoulder and when I turned around John Luke was on one knee with tear-filled eyes asking me to marry him. It was the greatest moment of my life. We had a picnic alone at our special lake and drove back to Baton Rouge to one of our family friend's home for an engagement party with 100 of our friends and family.
WHAT WAS YOUR FAVORITE PART OF PLANNING THE WEDDING
Our favorite part was creating the structure of our ceremony together. We were able to incorporate our friends to play the guitar, piano and violin during our favorite hymns and throughout the ceremony. Hearing that come to life was magical.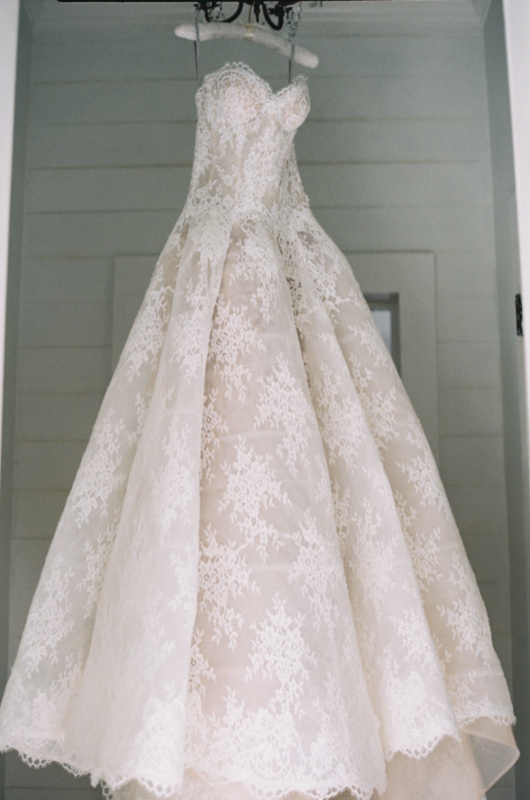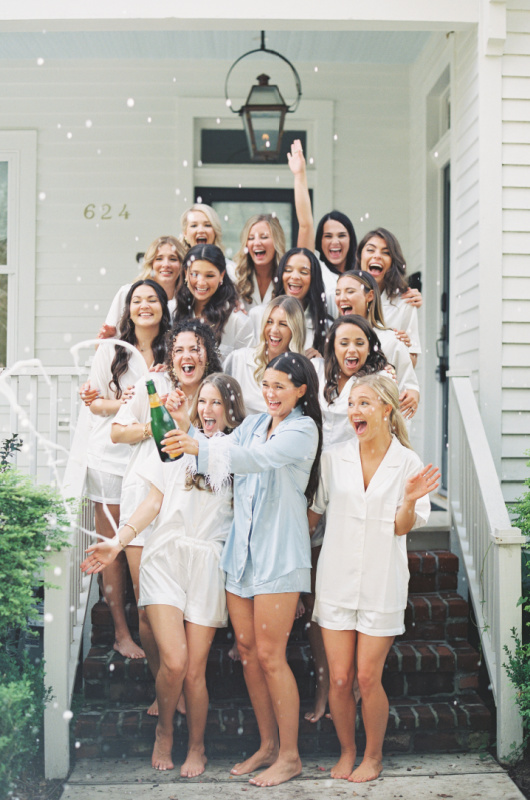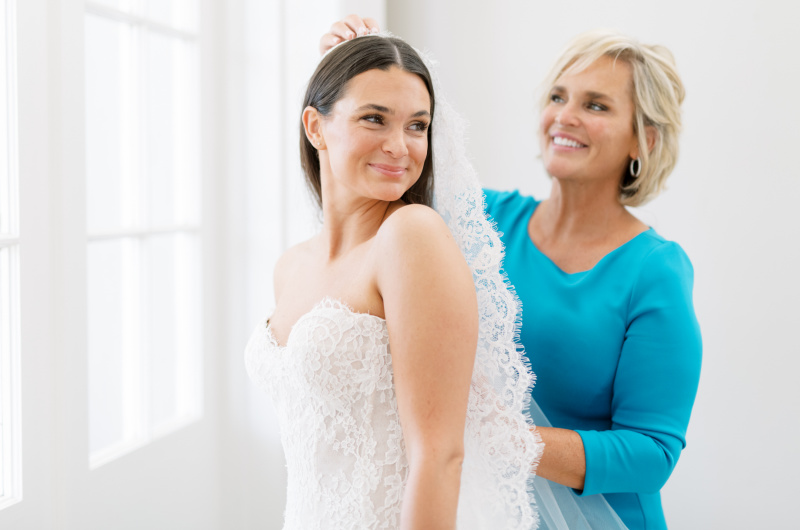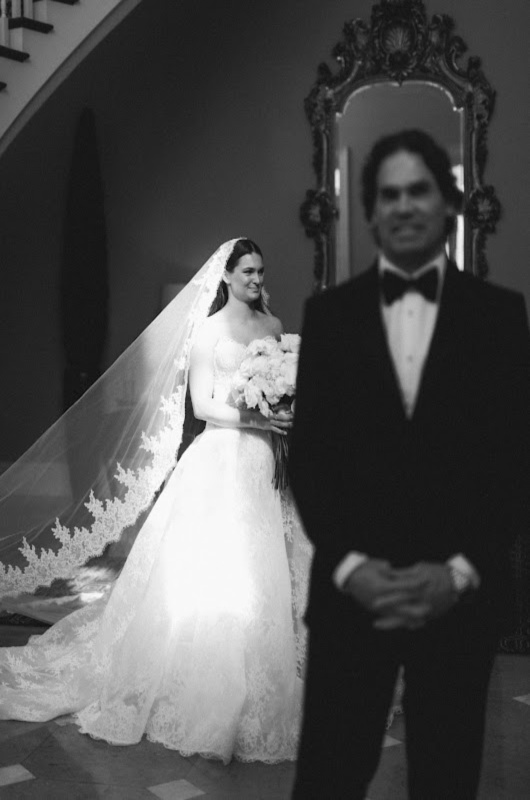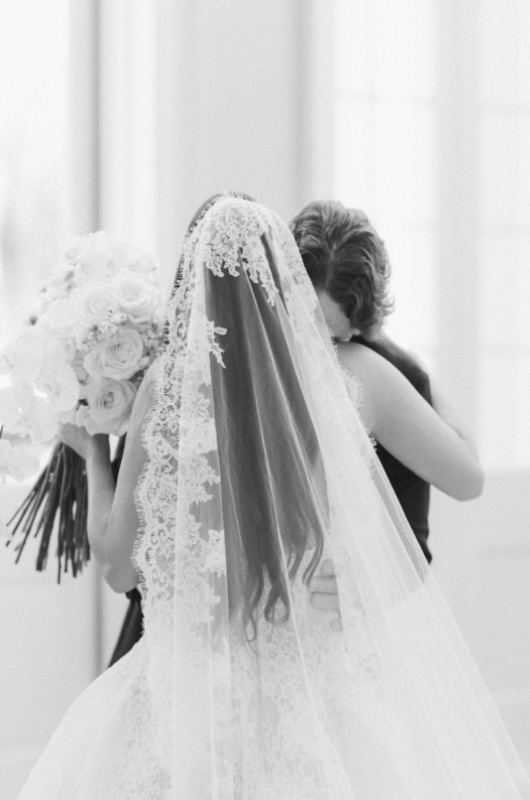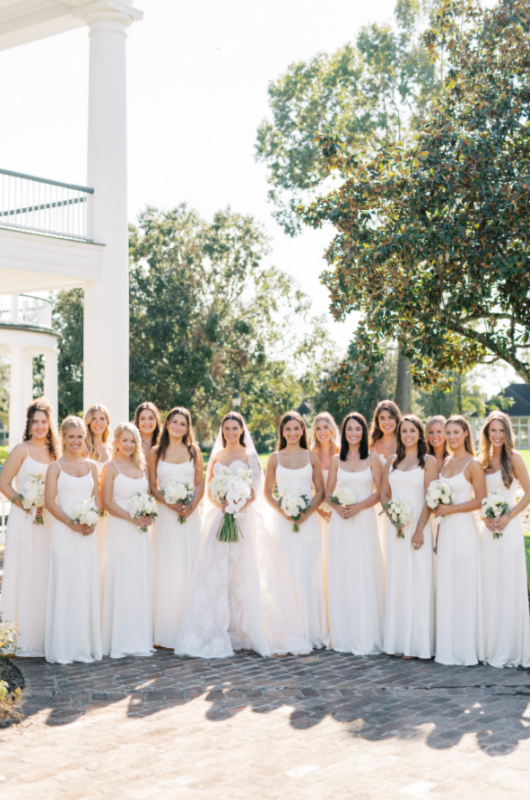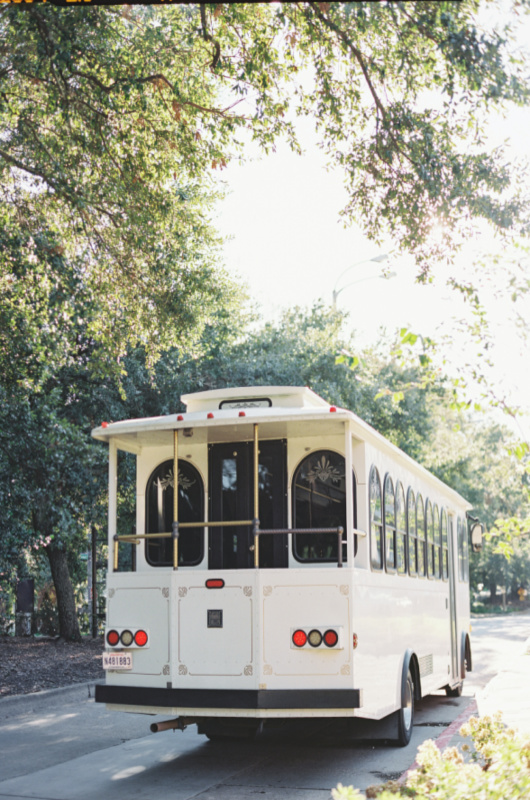 WHAT WAS THE PREPARATION LIKE?
Stress free. Lauren planned the entire wedding and knocked it out of the park!
WHAT WAS YOUR FAVORITE PART OF THE WEDDING DAY?
Our ceremony. We sang our favorite hymns with all of our guests and felt like we were in heaven.
HIS AND HERS COCKTAILS?
John Luke chose Dark and Stormy and mine was Moscow Mule.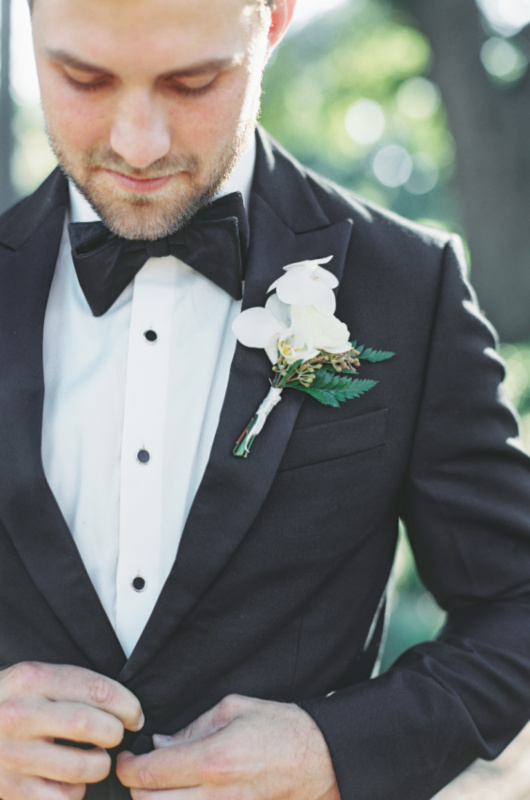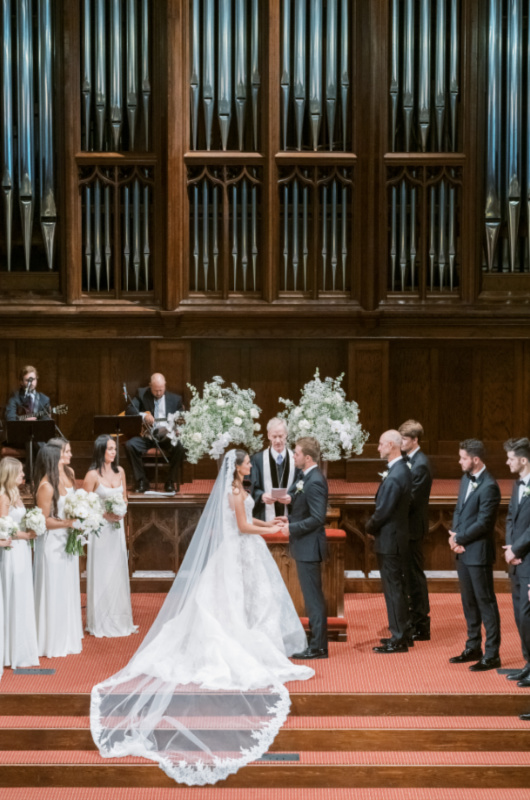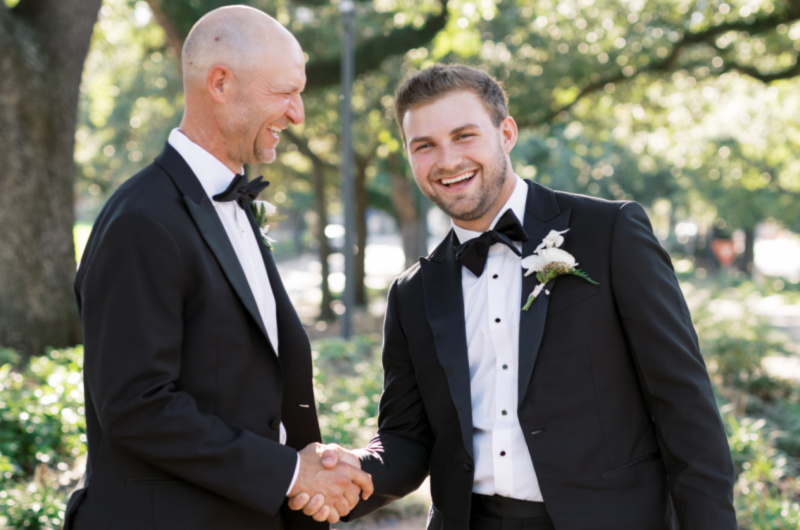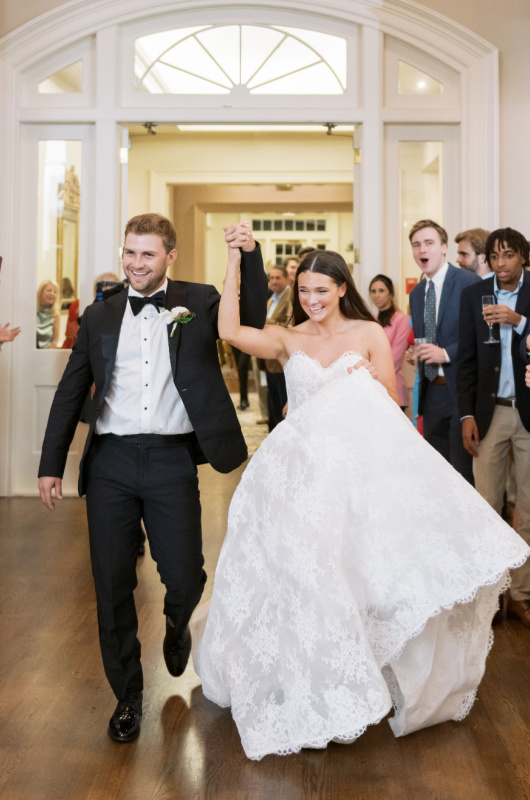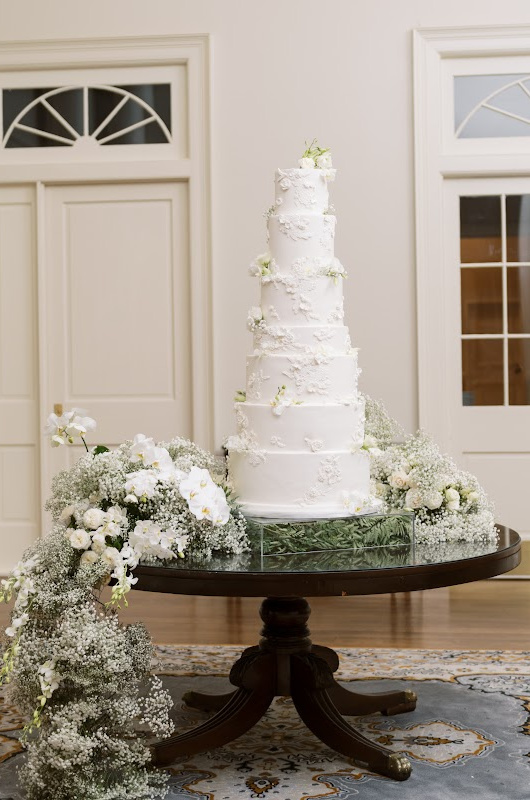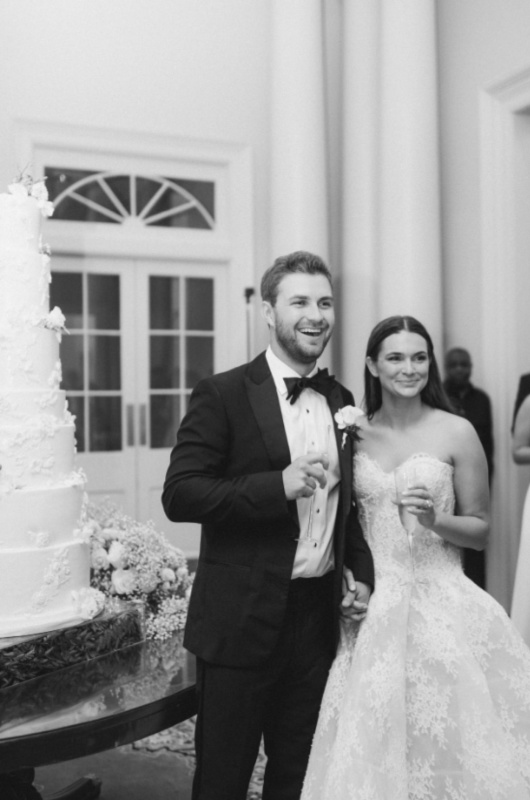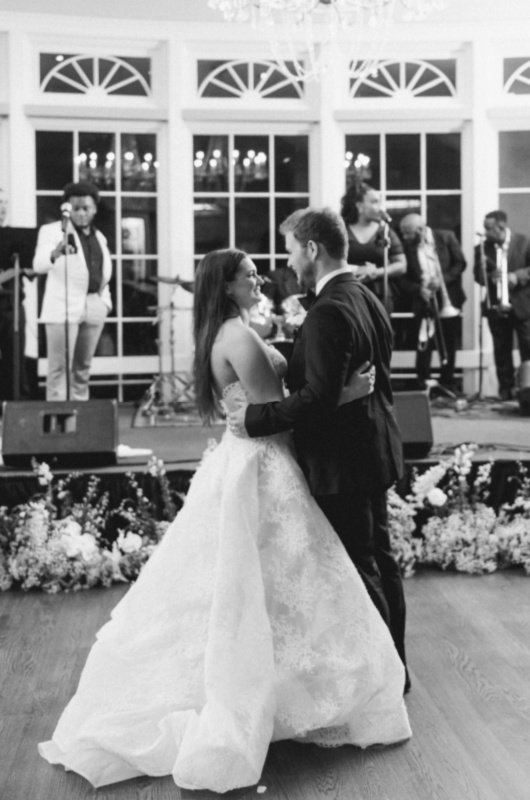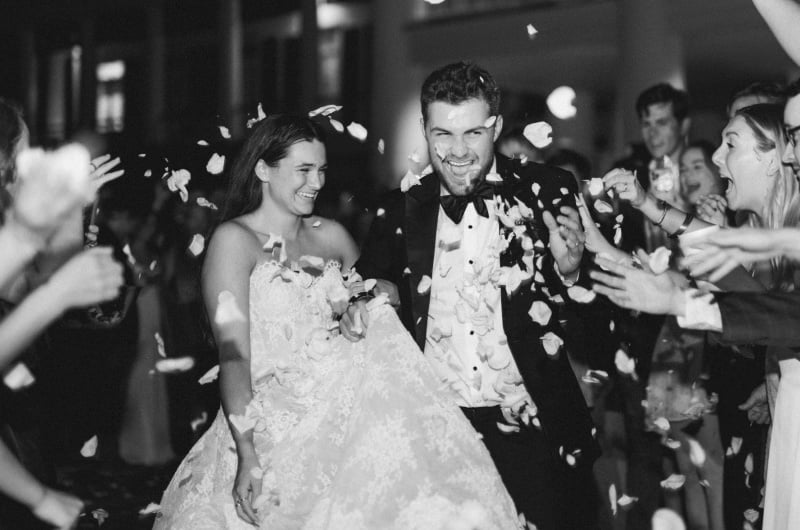 photographer: Peony Photography | cake: Sweet Stirrings | florist: Forage Floral Company | ceremony venue: First Presbyterian Church | reception venue: The Country Club of Louisiana | invitations and calligraphy: The Keeping Room | bridal gown & veil: Monique Lhuillier from I Do Bridal Couture |bridal shoes: Loeffler Randall | bridesmaid dresses: David's Bridal | groomsmen attire: The Black Tux | hairstylist: Sarah Velupillai |make-up artist: Marissa Mizell | entertainment: Five Star Funk | transportation: Acadiana Courier Tux & Limo