We Love Free Range Book Binding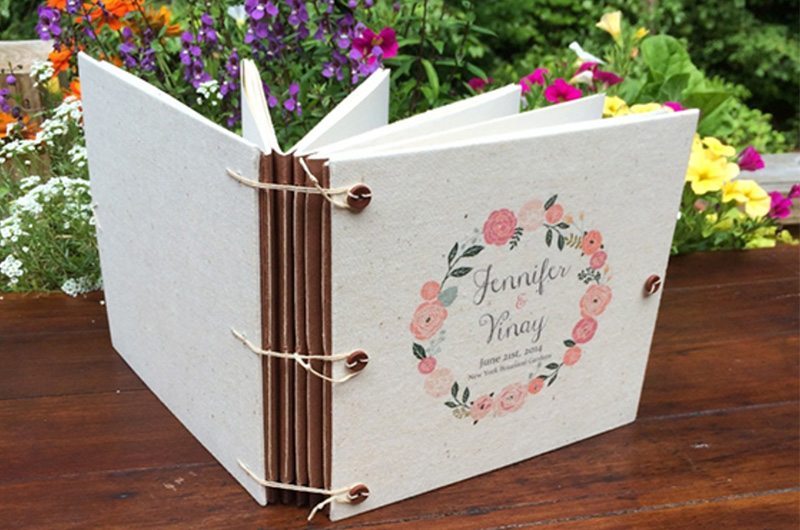 Your guest book is something that is exceptionally special to your wedding day. You will look at it in a couple of years, whatever shape it may be in, and reminisce on the reason you married the love of your life with all those special people surrounding you. Free Range Book Binding, owned by Cindy Leaders, is every brides dream when it comes to unique guest book ideas. Cindy is a bookbinding expert who specializes in making that perfect guest book for you and your groom.
            When we asked Cindy to describe her business, she emphasized the handmade aesthetic of her creations and the uniqueness they have compared to store bought books. Cindy started binding books about 10 years ago and has been captivated ever since. She strives to make each book different from the last and special to the people who order them.
Cindy describes the beauty of handmade is the ability to tailor each book to the particular needs of the customer.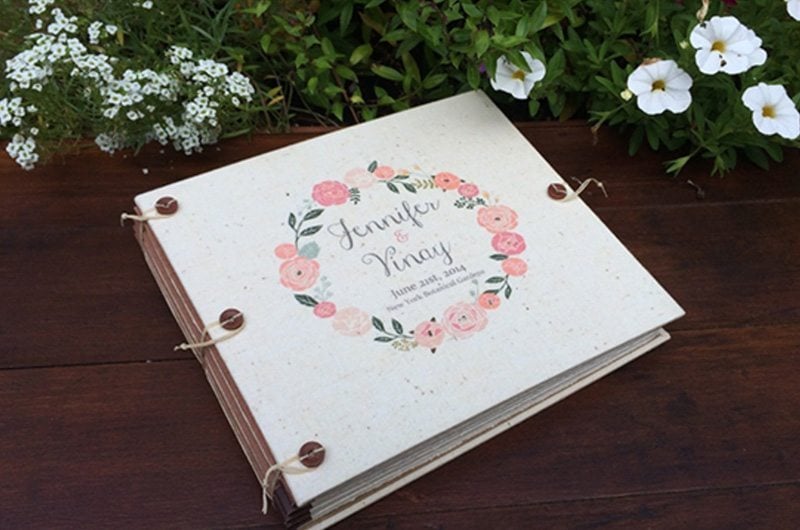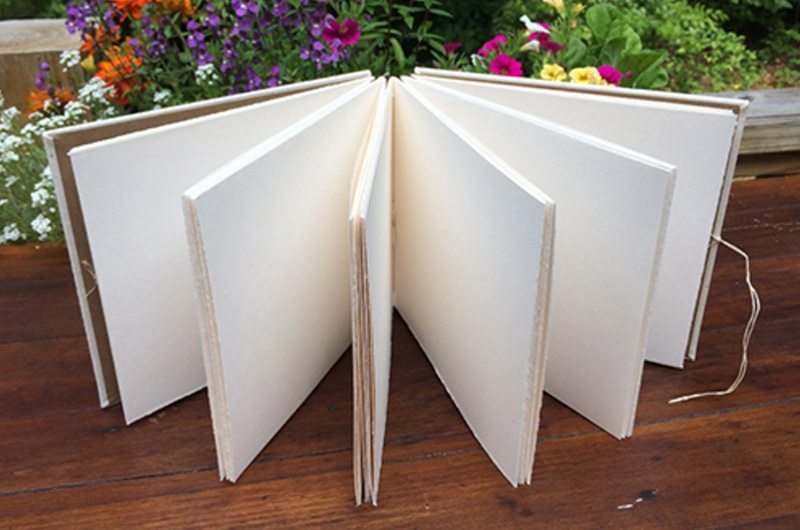 How adorable are the colors of the wreath and the personalization added to this guest book. Cindy is open to customization and makes it super easy to design your own cover page if you have a different and specific theme in mind. If you want, Cindy adds a spine that is expandable, making it easy to add pictures and mementos from your wedding or honeymoon, along with your guest's sweet messages. The travel themed book is a super sweet idea for an adventurous couple that wants to continually add their journeys for years to come.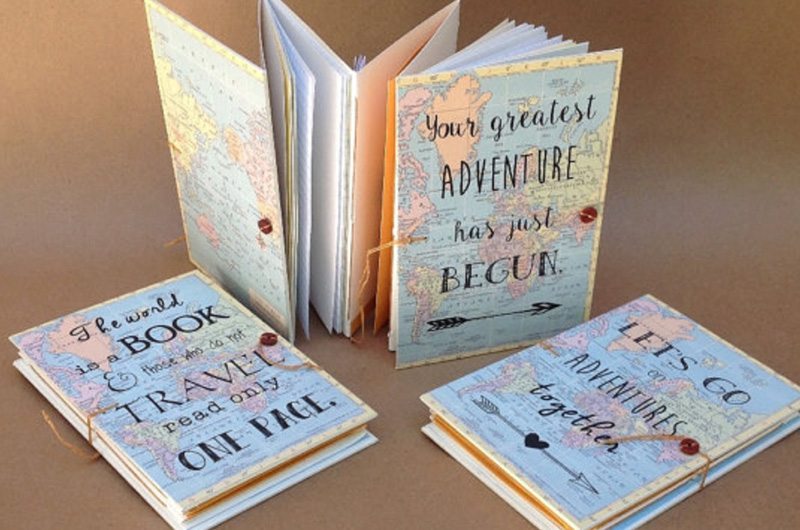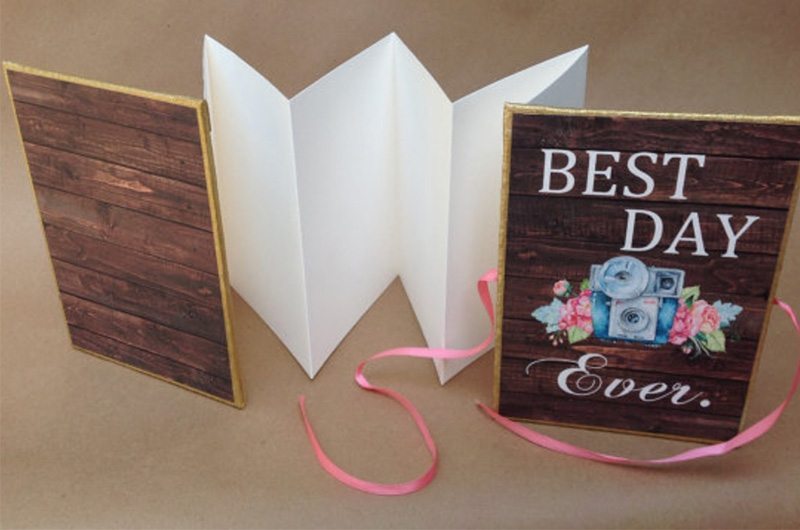 "It's an honor when a bride chooses me from the vast sea of beautiful things available on Etsy, so I take the responsibility seriously. I love that Etsy creates space for human-to-human interaction that's so rare today, so I take full advantage of that to make the experience pleasant and personal for each one. When she gets a book from me, I want her to say – wow, that's the way every buying experience should be."
Southern Bride Loves Cindy Leaders, owner of Free Range Book Binding!