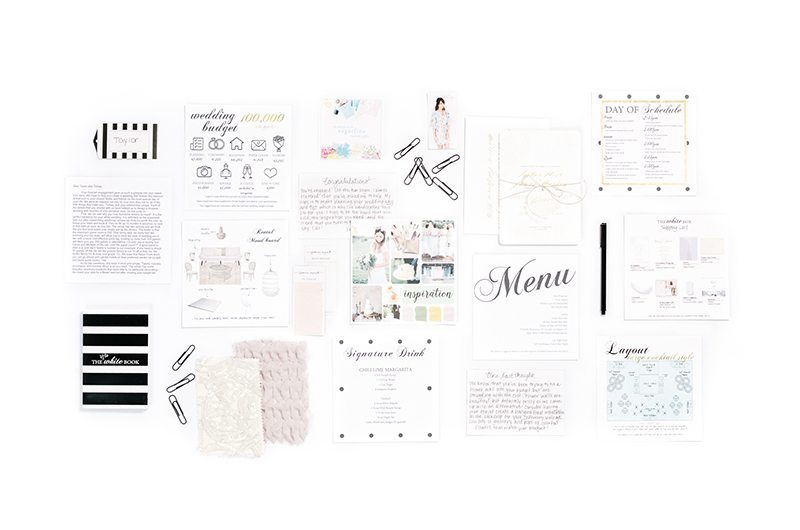 The White Box is a customized package chock full of all the necessary tools and steps to guide you in planning your wedding day flawlessly. You will receive expert answers, tips, streamlined guidance and planning secrets all within the palm of your hand, delivered right to your door. Provide the details of what you envision on your big day, and they'll transform that into a smooth, detailed and simple process.
Find out below how brides can benefit from working with The White Box:
Collaborate with a Pro
Wedding planning is not an easy task. It's like all of a sudden you're expected to become an experienced event planner overnight! Sometimes it takes a professional to get everything in order, and that's exactly what you'll get when you purchase The White Box. Their ideas are meant to inform, inspire and hopefully take the stress out of planning what is sure to be the best day of your life. From the minute you say "yes" to the blissful moment you say "I do," they'll provide detailed plans from years of expertise to help you prepare for every step of your wedding.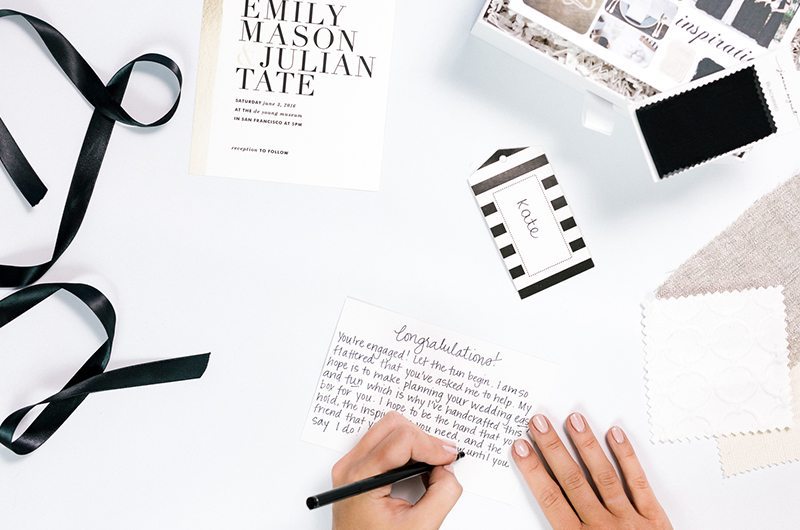 Plan with Ease
Planning a wedding is like running a marathon – it takes a lot of preparation and endurance, but in the end, it's such an incredible accomplishment! But, before you can reach the finish line, there are many details to remember that some may fall through the cracks – and will lead to lots of unnecessary stress for you as the bride. With The White Box, their services will take you smooth sailing from start to finish. Their portfolio can provide you your own custom design and detailed road map to help execute your vision, remove the burden and streamline the entire process.
Become an Expert
If you're like most brides, you'll want to play a big role in the planning process. But, you want the FUN parts. Not the stressful, crazy, annoying parts that cause you to feel indecisive. The White Box allows YOU to be the planner of your wedding, but with more guidance, knowledge and a directed focus. Need wedding invitation references? Boom, they've got you covered. What about table linens and centerpieces? These suggestions are also all in your White Box. Throughout your journey, you'll quickly realize how stress-free this process has become, because when you hit a roadblock, resorting to your box will provide every answer you need to help plan like an expert.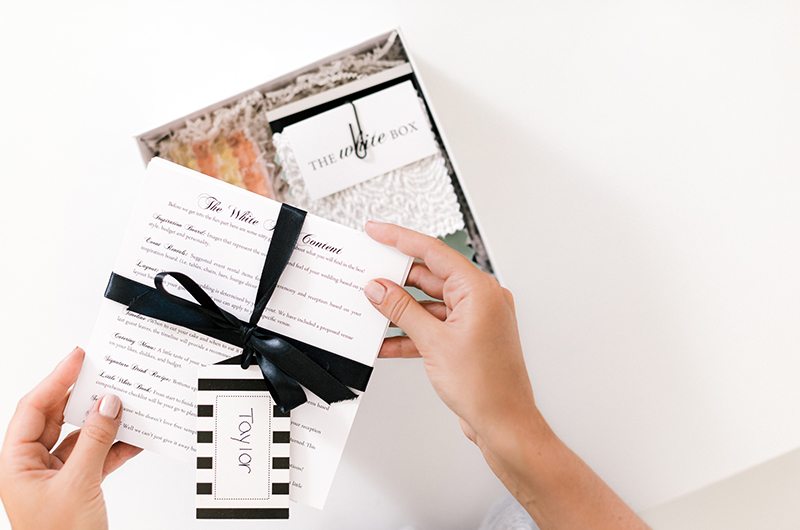 Get the Look
It's easy today for brides to plan their own wedding. Advice and suggestions are readily available on every social media platform and inspiration can be found at every corner. Yet, organizing that information and turning it into one cohesive design is easier said than done. The White Box takes the ideas you provide, taps into insider knowledge and creates only the best curated items and design plan with samples that you can touch and feel. It's your dream, and they make it a reality.
Gain Confidence
The feeling of walking into a vendor meeting unprepared, indecisive and anxious is one no bride should have to endure! The White Box equips couples with the education on what to ask for, physical samples, a firm budget and guidance with a real plan. You should be feeling empowered going into a meeting with a potential vendor, not overwhelmed from lack of knowledge on what things cost, how to implement your vision with the vendor's inventory or your ideas getting tossed to the side.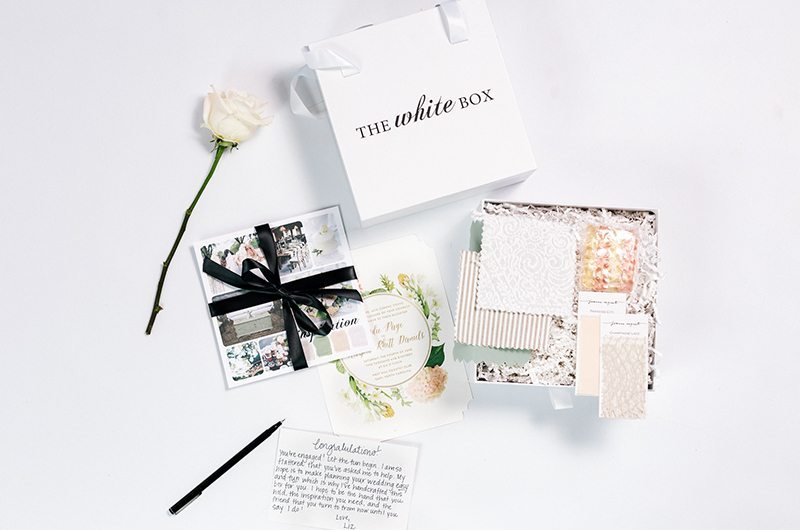 With the purchase of a White Box, you will receive a fully personalized inspiration board, sample layouts, customized budget, catering menu suggestions, day-of timeline, a checklist for planning and handpicked invitations and linen samples. Want to chat? Email them for more information!