Ashleigh Carroll and Kelly Nelson said "I do" on February 2, 2020 in an intimate ceremony at Propcellar Warehouse in Memphis, Tennessee. The couple waited until their ceremony, where they met each other under a beautiful arch and with beaming smiles, to share their first look with friends and family.
Ashleigh and Kelly's four kids stood in as the bridesmaids and groomsmen. The bridesmaids wore soft mustard yellow velvet jumpsuits, while the groomsmen were decked out in chambray shirts, khaki chinos, wine colored bow ties, and leather suspenders.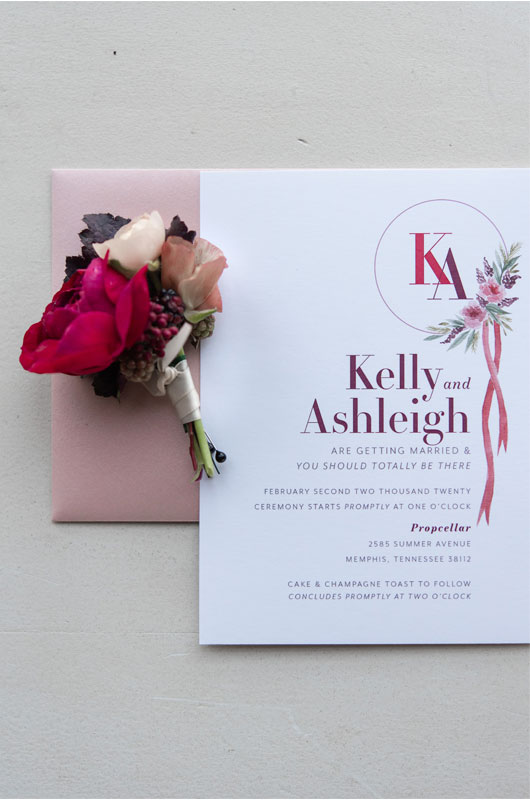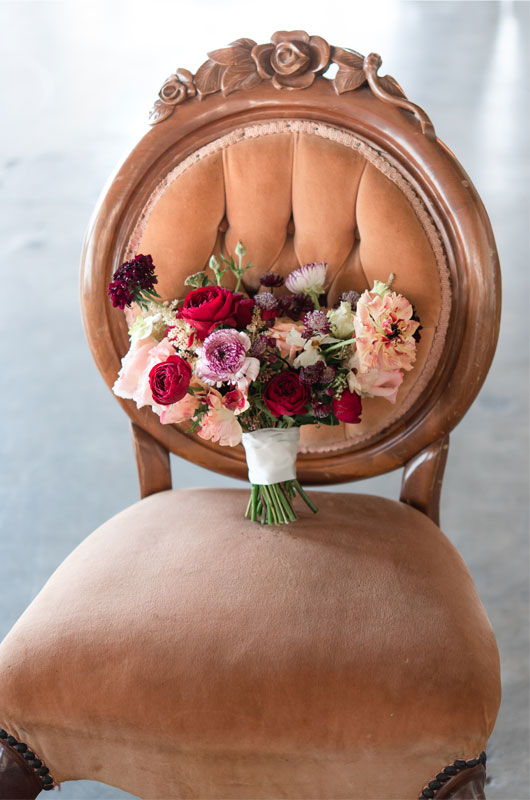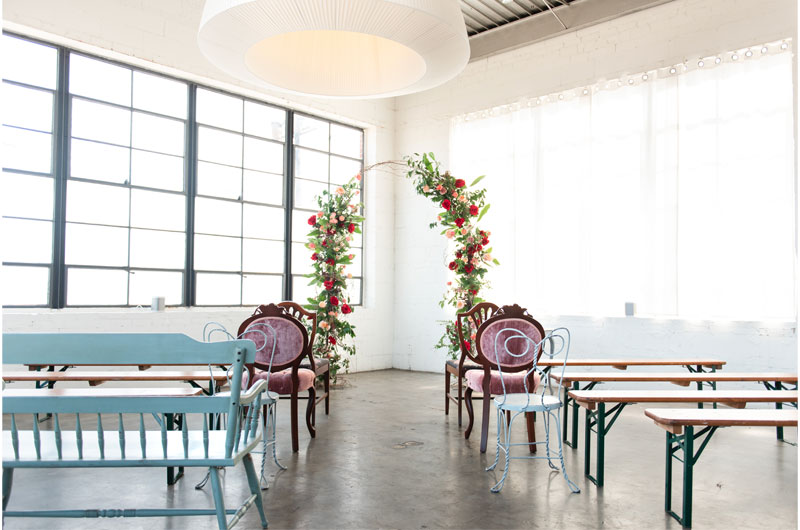 The wedding party perfectly complemented their traditionally inspired wedding looks, with Ashleigh in a black jumpsuit and Kelly in a bold lace fit and flare strapless gown. Each bride carried a colorful hand tied bouquet that suited their style and personality perfectly. During their ceremony, the couple shared communion with their guests and exchanged non-traditional gold wedding bands.
Bold florals in reds, corals, and purple connected the ladies' sun filled ceremony space with their mingling reception. Their reception, set with mixed, eclectic vintage furniture and long tables of family style seating, gave guests the perfect place to relax and have a great time.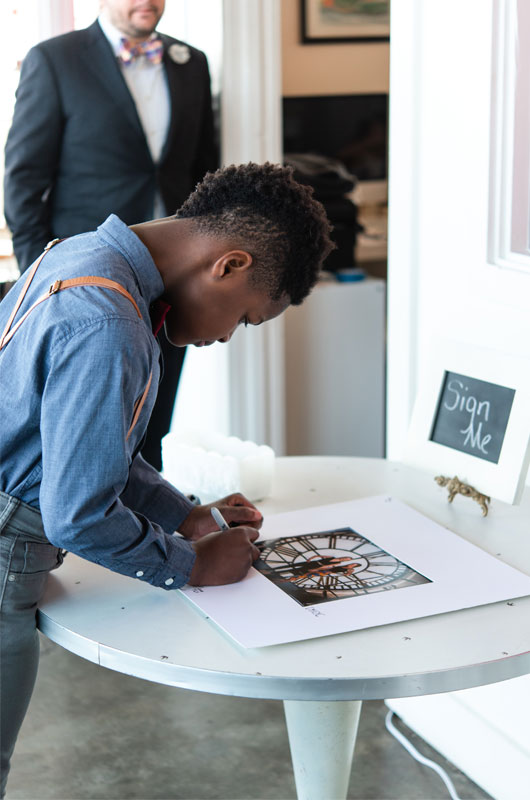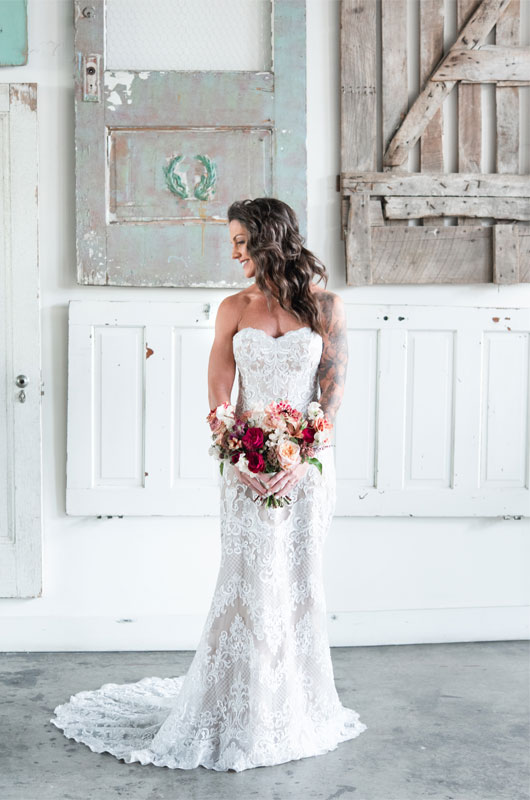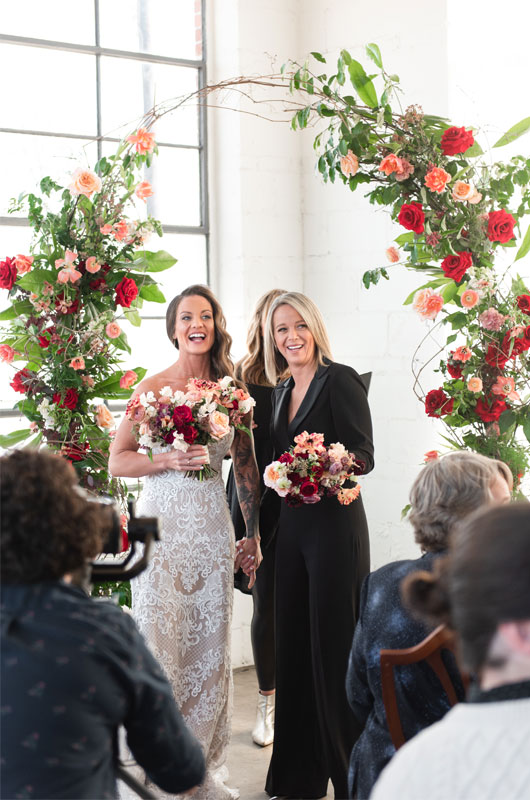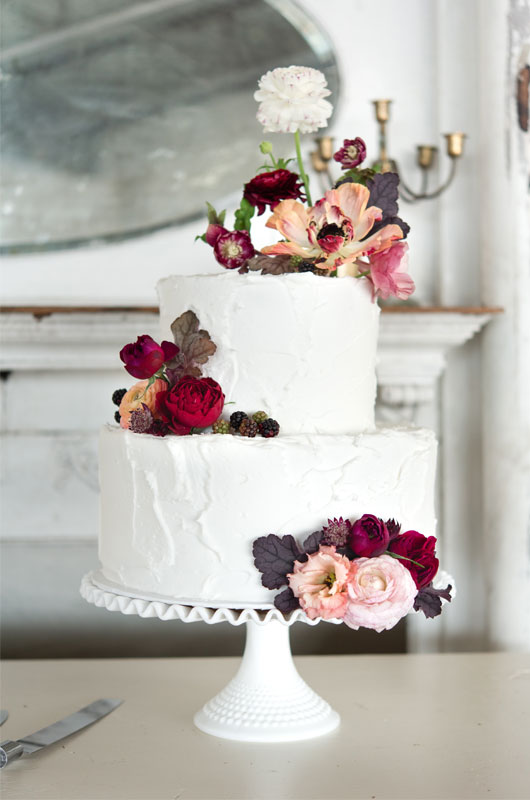 The celebration was flanked on one end by their two-tier white buttercream cake in front of a vintage fireplace mantle, and on the other end by their champagne bar. After entering their reception to applause and cheers, Ashleigh and Kelly enjoyed a fun and upbeat first dance followed by cutting their cake. Guests later sent off Ashleigh and Kelly in style with an indoor exit line waving champagne colored ribbon wands. Saying goodbye to their guests, the couple made the most of their final wedding party moments.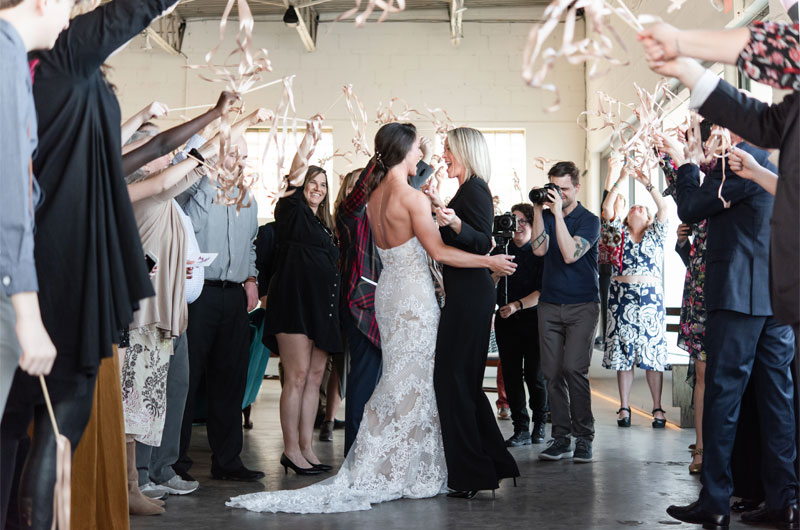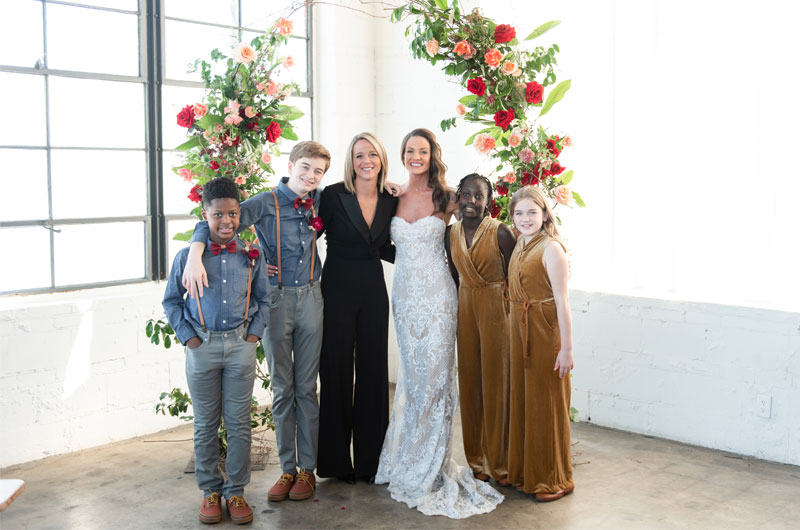 After saying goodbye to their guests, Ashleigh and Kelly took advantage of the quiet moment in the warehouse to share a private last dance and soak up the moment sitting under their wedding arch where they reminisced on their day. After leaving the warehouse, the couple joined up with a smaller group of family and friends to continue the celebration at their home. Ashleigh and Kelly wrapped up their amazing wedding experience with a honeymoon in Cancun, Mexico.